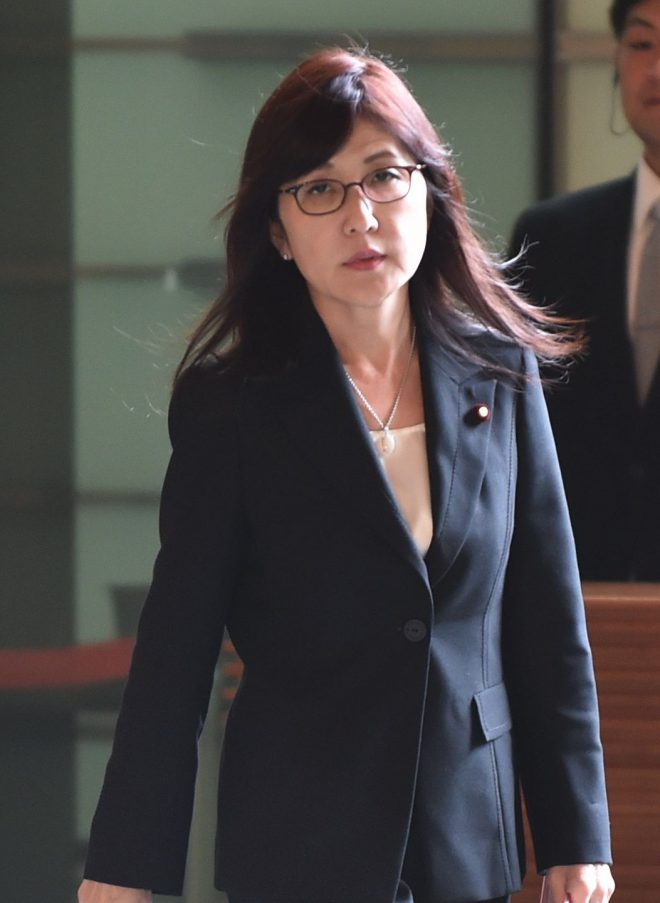 June 29, 2017
Tokyo- Japan's government and ruling party on Wednesday refused an opposition demand for the dismissal of Defense Minister Tomomi Inada following her controversial campaign remarks about the Self-Defense Forces. The government sees it necessary for Inada to "continue to perform her duties faithfully," Chief Cabinet Secretary Yoshihide Suga told a press conference, while noting that she expressed herintention to stay in office.
Inada has been under fire for allegedly using the SDF for political purposes when he made a campaign speech 
on Tuesday
 for an LDP candidate in the Tokyo metropolitan assembly election.
In the speech, she said, "On behalf of the Defense Ministry, the SDF and the LDP, and as defense minister, I ask for your support." The remarks can be taken to mean she used the SDF for political purposes in violation of the rule on the neutrality of government.
Prime Minister and LDP President Shinzo Abe offered an apology 
Wednesday
 evening in a campaign speech for an LDP candidate in the election, while not referring to any particular issues such as Inada's controversial remarks.
Leaders of four opposition parties issued a joint statement reiterating their demand for the removal of Inada. The statement also called for parliament to be convened at an early date to give them chances to grill Abe about the matter.
In a campaign speech in the assembly election, Renho, leader of the Democratic Party, one of the four opposition parties, called for an immediate removal of Inada.
"The defense minister who made remarks indicating that SDF members are acting for the sake of the LDP should be dismissed immediately," Renho said.
Tokyo Governor Yuriko Koike, leader of Tomin First no Kai (Tokyoites first group), which fielded many candidates in the election, also criticized Inada's remarks.
"Government and party matters should be clearly separated," Koike said. (Jiji Press)