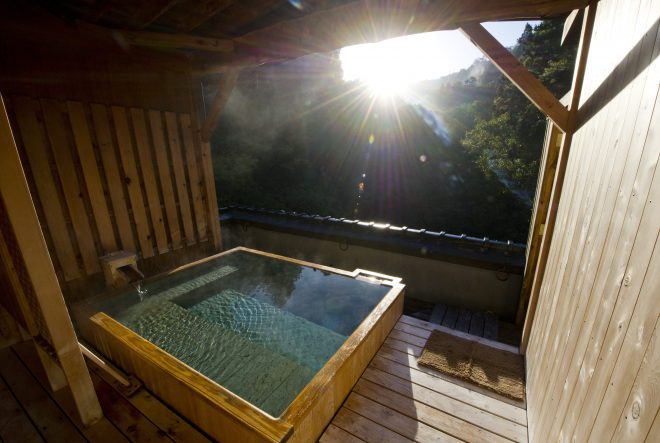 April 3, 2017
TOKYO- "Ryokan" Japanese inn operators and the industry ministry have reached a compromise to end their dispute over a plan to change an iconic pictogram for hot springs, or "onsen" in Japanese.
The conflict originated from studies launched by the Ministry of Economy, Trade and Industry to revise public symbols in Japan in a bid to make them more understandable to visitors from abroad as part of preparations for the 2020 Summer Olympic and Paralympic Games in Tokyo.
While the Japanese Industrial Standards recognize some 140 pictograms adopted on occasions including the 1964 Tokyo Olympics, many of them are different from standards set by the International Organization for Standardization, or ISO, and may be misinterpreted by foreign visitors.
METI therefore set up a panel of experts in July last year to consider revising them in a way that meets ISO standards.
A proposed change for the onsen mark aroused public attention as inn operators voiced strong opposition.
The existing pictogram for onsen has three curved vertical lines, symbolizing steam, within a circular line representing a hot spring bath. The ministry proposed adding images indicating three people to the pictogram, expressing worries that the existing onsen symbol could be misinterpreted by foreigners as representing a restaurant that serves hot food.
The proposed change met with howls of protest from inn operators. "The symbol is widely accepted by Japanese people," said Takako Sakurai, who heads the association of hot spring inns in Annaka, Gunma Prefecture, eastern Japan, regarded as the birthplace of the onsen mark. "It should not be changed," she stressed. (Jiji Press)