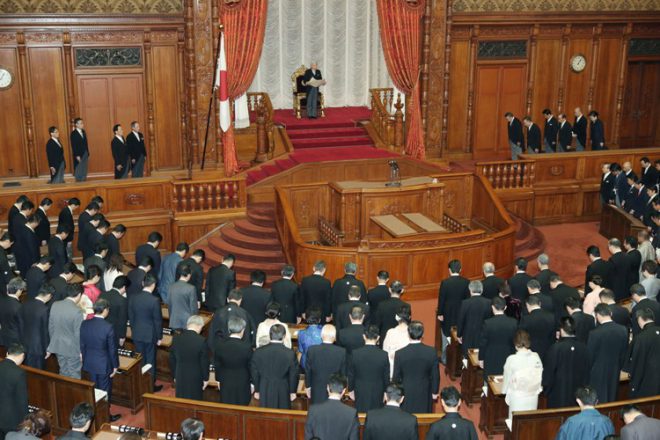 April 5, 2017
TOKYO- 
A Japanese government panel broadly favors "Joko," which was used to refer to a retired emperor in the past, as the title of Emperor Akihito after his expected abdication, panel members said
Tuesday
.
At the 11th meeting, the experts panel also reached a broad agreement to recommend the continued use of "Heika," meaning "Your Majesty," the honorific that has been reserved for the current Emperor and Empress.
The panel's view is in line with recommendations made by three outside experts at a hearing session on March 22.
The panel is expected to make its final decision to recommend Joko, member Masayuki Yamauchi, honorary professor at the University of Tokyo, told reporters after
Tuesday's
meeting.
The three outside experts proposed a new organization that will support Emperor Akihito after the abdication and a funeral and a mausoleum similar to those for past emperors. Meanwhile, they were negative about allowing a return to the throne after abdication.
Regarding these issues, the panel is expected to draw similar conclusions as the outside experts.
The panel, chaired by Japan Business Federation (Keidanren) Honorary Chairman Takashi Imai, will meet again
on Thursday
and release an outline of the results of its discussions on
April 13
.
It will submit its final report to Prime Minister Shinzo Abe as early as
April 21
. The government is expected to introduce related legislation after the Golden Week holiday period ends in early May. (Jiji Press)