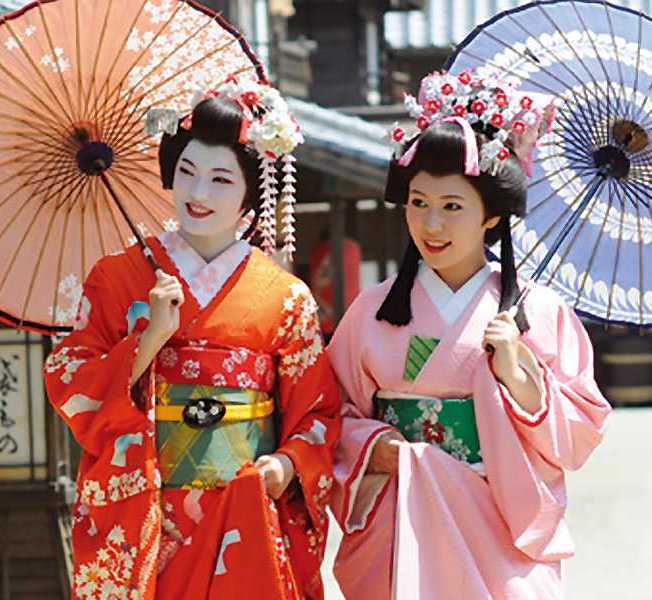 January 17, 2017
TOKYO- In modern times joining the fascinating yet cloistered world of a geisha -- even for young Japanese girls -- is rare indeed.
But if you're a foreigner living in Japan with such aspirations becoming one of the traditional teahouse entertainers, though probably easier than in centuries past, is still no walk in the park.
That was what Kimicho, who declined to give her real name, endeavored to achieve when she arrived at the doors of Yoshinoya, a geisha house in Tokyo's Shinagawa Ward, for her very first "job interview" in March 2015. An American university student at the time, she had been in Japan less than a year.
Now, the 26-year-old performs traditional dance and plays the shamisen at parties for Japanese and foreign customers alike, offering explanations on the background of geisha performances as well as their kimonos and makeup.
"It's a little bit inevitable that in a lot of places I am a novelty item," Kimicho said in a recent interview. "But I also think it's not all a bad thing because if me being strange draws people in and lets them see inside Japanese culture and gets them interesting experiences they may not have otherwise, then I think it's good."
An average day of her geisha training entails lots of rigorous practice. Kimicho, who is employed as "a coordinator and translator," often starts with dance, tea ceremonies or preparing her kimono. Even when she has a day off, she often goes over what she has learned in practice, she said.
Calling it a "lifestyle that is dedicated to perfecting art," Kimicho said, "We live in a modern time and differently from Kyoto -- It's not like Gion, where everything sets you in a mind frame of a traditional (geisha) lifestyle -- (but) I still try hard to be dedicated to living that lifestyle."
Growing up in a small town of about 2,000 in Missouri, her first encounter with the world of geisha was in the form of a picture of a maiko -- a young girl in training to become a geisha -- when she was in her final year of elementary school.
"I was captivated by maiko-san because she was a young girl and looked like a princess, so I wanted to learn more about why she looked that way and what she was doing," Kimicho said, adding that reading books and learning about their lives soon led to a strong desire to come to Japan and become a geisha one day. (Kyodo News)