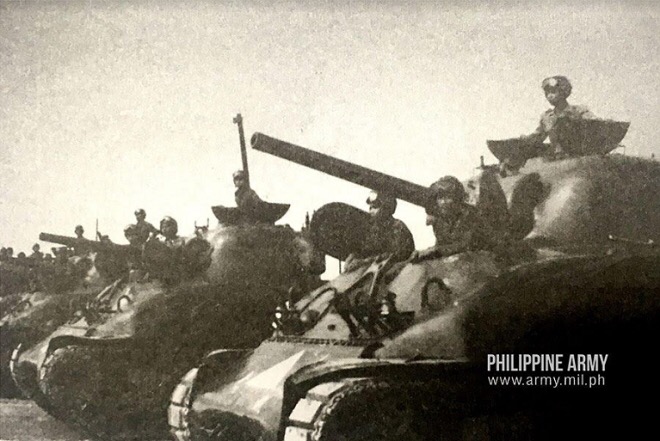 September 10, 2020


Every country has its own war – war against terrorism and rebellion, among others. However, these conflicts did not hinder the Philippines in providing aid to other countries especially in times of need.

In 1950, despite the country's declining economy from the impacts of World War II, the Philippines deployed five Battalion Combat Teams (BCT) to South Korea to help fight against the communist invasion of North Korea and China. This move was later called the Philippine Expeditionary Force to Korea (PEFTOK). For five years, 7,420 Filipino soldiers braved against the cold climate of South Korea, miles away from their families to aid the country in its battle against the invading forces.

With the help of the Philippines, Turkey, United States, Thailand, Canada and 50 other countries who are part of the United Nations, South Korea finally won the war in 1953, but in an act of selflessness, the Filipino troopers stayed in the country for two more years to help protect and secure the young nation before returning home in 1955.

The soldiers from the 10th Battalion Combat Team also participated in the Battle of Yuldong, also known as the greatest Filipino victory in the Korean War after 900 Filipino fighting men withstood the overnight attack of an entire Chinese army of 40,000 soldiers.

PEFTOK's 10th BCT tank commander, Retired Maj. Maximo Young, and the late Capt. Conrado Yap, were awarded with "Taeguk Medals", South Korea's highest military decoration in recognition of their bravery.

The Republic of South Korea have been expressing its gratitude to the Philippines by inviting around 700 veterans to participate in its annual Revisit Korea Program and granting scholarships to Filipino students.

In terms of military relations, the Republic of Korea Army (ROKA) helps the Philippine Army in boosting its defense capabilities through visits, exchanges and exercises. Furthermore, the two countries have also inked a joint venture agreement which focuses on manufacturing and producing firearms for the Philippine Army. Recently, ROKA has accepted the Philippine Army's proposal to establish an Army Working Group to enhance military cooperation between the two nations' defense force.

All these events helped forge a deeper relationship between the Philippines and South Korea. Everything that has transpired since the Korean War simply strengthens the idea that the South Korea will remain a true friend to the Philippines.