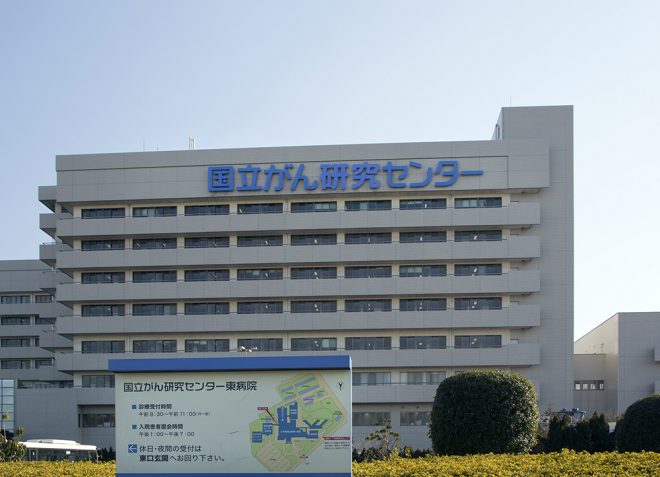 February 16, 2017
TOKYO- The 10-year relative cancer survival rate stands at 58.5 pct in Japan, the National Cancer Center said in a survey report
Thursday
.
The figure is 0.3 percentage point higher than the previous survey released in 2016.
The relative survival rate indicates how likely cancer patients will be alive
in 10 years
' time, compared with all Japanese people in the same age and sex groups surviving for the period.
The 10-year rate is 5.3 points lower than the rate
in five years
' time, according to the NCC.
The latest survey, the second of its kind, covered 45,359 cancer patients treated at 20 of the 32 member institutions of the Japanese Association of Clinical Cancer Centers between 2000 and 2003.
By cancer type, the 10-year rate is 94.5 pct for prostate cancer, 81.7 pct for breast cancer, 69.2 pct for bowel cancer, 67.3 pct for stomach cancer, 32.6 pct for lung cancer, 16.4 pct for liver cancer and 5.1 pct for pancreas cancer.
The NCC also said that the five-year survival rate rose to 69.4 pct from 62.0 pct as of 1997. The figure was based on a survey covering 121,263 patients treated at the 32 institutions between 2006 and 2008. The improvement is attributed to advances in clinical treatment, according to the NCC.
"Many institutions failed to meet requirements" for the survey on the 10-year rate, said Nobuhiro Saruki, chief of the Gunma Prefectural Institute of Public Health and Environmental Sciences.
Because of this, a follow-up survey on cancer patients is insufficient, Saruki said. "We need support from the central government and others to calculate precise data." (Jiji Press)