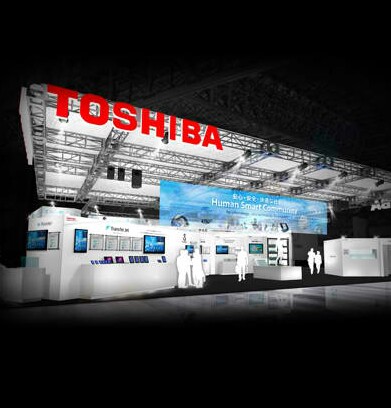 January 19, 2017
TOKYO- Toshiba Corp. indicated Wednesday that it is considering spinning off its top-earning flash memory business in order to make up for the billions of U.S. dollars the group is facing in writeoffs in its struggling nuclear business.
The Tokyo-based electronics maker said in a statement that while the move was being mulled, a final decision had yet to be made.
"While it is true that we are considering spinning off our memory business, we have not made any concrete decision at this point," the statement said.
According to Kaori Hiraki, a spokesperson for Toshiba, the firm is possibly planning a cash infusion as part of the spinoff plan, with the electronics maker possibly looking to sell a stake of as much as 20 percent in its high-yielding chip business to the tune of 300 billion yen (2.64 billion U.S. dollars).
While the firm's NAND-type flash memory business has become a global industry standard, with the memory devices, produced locally, used in technology such as smartphones around the globe and estimated to be worth 2 trillion yen (17.6 billion U.S. dollars), its nuclear business has failed in a number of areas, both at home and abroad.
Particularly in the wake of the 2011 Fukushima nuclear crisis, Toshiba has been struggling to secure new orders and the firm said it is facing billions of U.S. dollars in writedowns at its U.S. nuclear unit Westinghouse Electric Co.
The writedowns, which took markets by surprise, came on the heels of Toshiba's involvement in one of Japan's largest-ever accounting scandals.
The probe ending in 2015 revealed Toshiba had padded its profits by 152 billion yen (1.34 billion U.S. dollars) between 2008 and 2014, leading to its chief, and half of its board resigning, as the firm was fined an unprecedented 60 million U.S. dollars. (Xinhua)