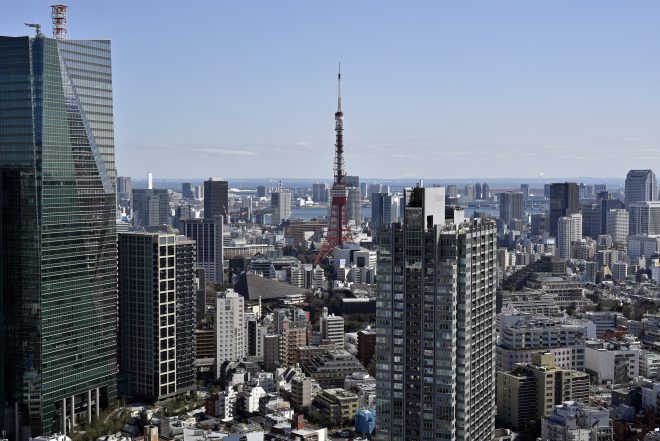 February 8, 2017
TOKYO- Japan's current account surplus in 2016 hit a nine-year high, with its goods trade balance turning into the black for the first time in six years chiefly thanks to a plunge in the yen-based value of imports, government data showed on Wednesday.
The surplus jumped 25.8 pct from the previous year to 20,649.6 billion yen, the second highest figure on record after the 2007 peak of 24,949.0 billion yen, the
Ministry of Finance said in a preliminary balance of payments report.
The goods trade balance returned to a surplus of 5,579.3 billion yen, from the previous year's deficit of 628.8 billion yen.
Exports dropped 8.5 pct to 68,885.3 billion yen, down for the first time
in four years
. But imports marked a much faster fall of 16.6 pct, at 63,306.0 billion yen, due chiefly to the yen's appreciation and drops in oil prices.
Japan's trade surplus with the United States is a possible topic at the scheduled summit of Japanese Prime Minister Shinzo Abe and US President Donald Trump in Washington Friday, observers said.
The 2016 balance of payments report also showed that Japan's services trade deficit narrowed from 1,678.4 billion yen to 974.8 billion yen, with the tourism balance logging a record black figure of 1,339.1 billion yen.
The primary income balance, which covers dividend and interest payments, recorded a surplus of 18,136.0 billion yen, down 12.2 pct. For December alone, Japan ran a current account surplus of 1,112.2 billion yen, up 18.3 pct, staying in the black for the 30th consecutive month.
The monthly result fell short of the median forecast of 1,294.5 billion yen in surplus in a Jiji Press survey of 21 economic research institutes.
The goods and services trade balance turned to show a surplus of 520.2 billion yen from the year-before deficit of 4.0 billion yen.
In goods trade, Japan's surplus totaled 806.8 billion yen, up more than fourfold from a year earlier. Exports went up 6.6 pct to 6,669.2 billion yen while imports contracted 3.3 pct to 5,862.4 billion yen.
The primary income surplus shrank 33.3 pct to 675.9 billion yen. (Jiji Press)