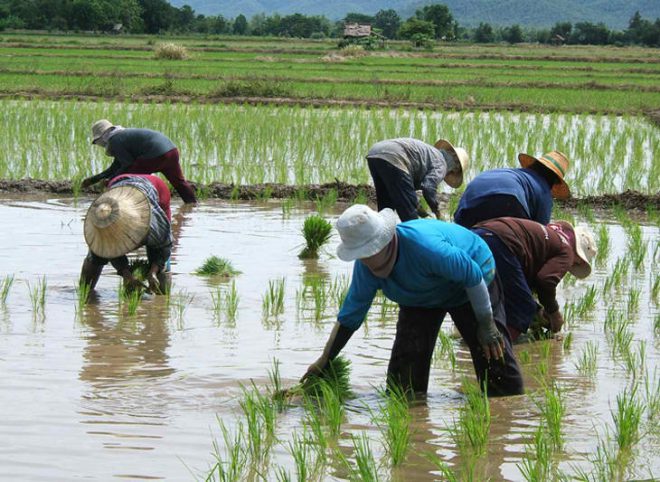 January 19, 2017
YANGON- China, Singapore, Brunei and Japan are seeking cooperation with Myanmar to do agro-businesses in the country, proposing to practice the Profit and Loss Sharing System in cooperation with local farmers, official media reported Thursday.
However, Myanmar still needs a law to govern the implementation of the system, said Myanmar Rice Federation (MRF).
Under the system, foreign companies are to not only purchase the rice at the prevailing price in harvest season but also support pedigree paddy seeds, fertilizer, pesticide, agricultural equipment and modern techniques.
Myanmar's total rice export in the first half of this fiscal year 2016-2017 reached 401,367 tons valued at 145.158 million U.S. dollars.
Meanwhile, Pakistan has proposed to Myanmar to purchase the country's rice under government-to-government (G-to-G) system.
Pakistan is also Myanmar's next targeted rice exporting country as part of its efforts to  boost the crop export.
Despite lacking in technology, Myanmar is competing with regional countries such as Thailand, Vietnam, Cambodia, India and Pakistan in the rice market.
About 80 percent of Myanmar's rice export went to China mostly through border trade.
Other exporting countries are Indonesia, Singapore, European countries, Africa, Russia and Brazil.
The country exported 767,753 tons of rice in the last fiscal year 2015-16.  (Xinhua)