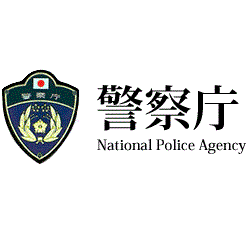 February 3, 2017
TOKYO- The amount of money stolen in remittance and other special fraud in Japan last year fell by 7,568 million yen, or 15.7 pct, from the preceding year to some 40.63 billion yen, police data showed Thursday.
The annual figure still remained high, although it marked the second straight year of decrease after peaking at some 56.5 billion yen in 2014, according to the preliminary data from the National Police Agency.
The number of special fraud cases recognized by police in 2016 came to 14,151, increasing for the sixth straight year.
While the number of "it's me" fraud fell, there was a sharp increase in cases in which elderly people are tricked into transferring money to perpetrators using unattended automated teller machines.
Commenting on this trend, an NPA official said it seems that perpetrators increasingly took less risky ways to cheat their targets as police tightened clampdowns on fraud.
The agency is set to step up its fight against special fraud partly by actively intercepting phone calls and email, after the nation's wiretapping law was revised last year to add remittance fraud and other illegal activities to the scope of crimes for which the use of such investigation methods is authorized, police sources said.
The police will also ask people to pay attention to their elderly relatives to prevent them from falling prey to fraud, the sources said.
Of the total damage, the amount of money stolen in it's me fraud declined 5 pct to some 16.6 billion yen, down for the first time
in seven years
. (Jiji Press)