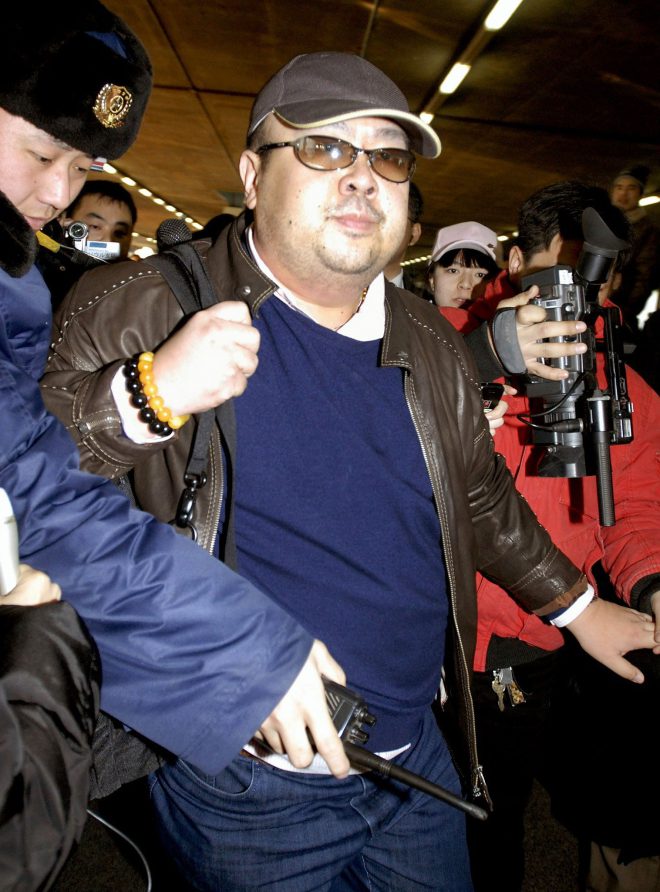 February 15, 2017
TOKYO- Families of Japanese nationals abducted by North Korea voiced concerns over media reports that Kim Jong Nam, the half-brother of North Korean leader Kim Jong Un, has been assassinated in Malaysia.
"It would be terrifying if Kim Jong Un ordered the assassination," said Kenichi Ichikawa, whose brother, Shuichi, was kidnapped to North Korea at age 23. "But we will not give up rescuing abduction victims," he stressed.
"The only way to resolve the abduction issue is to hold a summit meeting" between Japanese and North Korean leaders, Ichikawa, 71, said, expressing hopes that the Japanese government will make full efforts to have the victims return home.
"I've heard that (Kim Jong Nam) moved from area to area without bodyguards," said Hajime Matsumoto, 70, elder brother of abductee Kyoko Matsumoto, who went missing at age 29.
Matsumoto said that he "has no idea at the moment" about an impact of the reported assassination on the abduction issue.
The alleged assassination is unlikely to affect the abduction issue directly as Kim Jong Nam has little influence with the North Korean regime, said Kazuhiro Araki, head of the Investigation Commission on Missing Japanese Probably Related to North Korea (COMJAN), a private-sector organization seeking to address the issue.
"The assassination was intended to annoy China, if it's true," Araki, 60, said.
While pointing to a need to pay close attention to further developments, Araki warned of a possible indirect impact on the abduction issue if relations between Pyongyang and Beijing worsen and the North Korean regime becomes unstable.
Meanwhile, senior Japanese government officials met
on Wednesday
to collect and analyze information on the reported assassination of Kim Jong Nam, the half-brother of North Korean leader Kim Jong Un.
The meeting was chaired by Deputy Chief Cabinet Secretary Kazuhiro Sugita and also attended by Assistant Chief Cabinet Secretary Nobukatsu Kanehara, Shotaro Yachi, head of the secretariat of Japan's National Security Council, and Shigeru Kitamura, director of cabinet intelligence.
Participants also included high-ranking officials of the National Police Agency, Public Security Intelligence Agency and other government bodies.
At a press conference later in the day, Chief Cabinet Secretary Yoshihide Suga declined to comment on what was discussed at the meeting, while saying, "We've found nothing that could have a direct impact on our country's security." (Jiji Press)