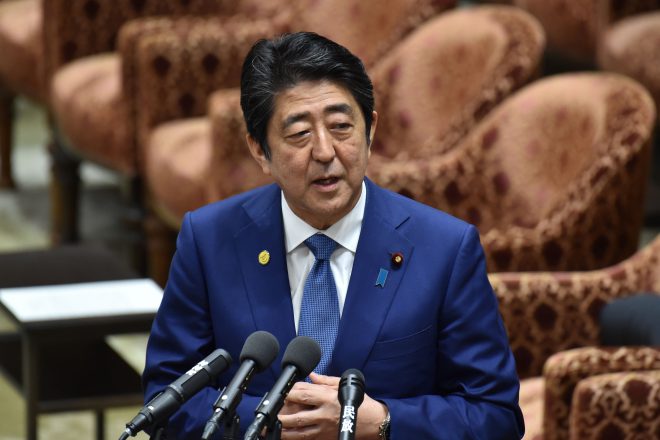 March 17, 2017
TOKYO- The public support rate for the cabinet of Japanese Prime Minister Shinzo Abe dropped 2.1 percentage points in March from the previous month to 51.3 percent, Jiji Press found in its monthly opinion survey
on Friday
.
The decline apparently reflected a questionable state-owned land deal involving controversial school operator Moritomo Gakuen in Osaka, western Japan.
The disapproval rate for the Abe cabinet rose 1.8 points to 26.0 pct, showed the poll covering 2,000 people aged 18 and older across the country.
In the survey, 63.1 pct said they support the government's plan to submit to the ongoing parliamentary session legislation designed to newly criminalize the act of preparing terrorist attacks and other offenses, far higher than the 20.0 pct who oppose the plan.
But the support rate was down 3.7 points from the February opinion survey.
The March survey also showed that 50.5 pct have hopes for the joint economic activities that Japan and Russia have agreed to conduct on four Russian-held northwestern Pacific islands at the center of the two countries' longstanding territorial dispute.
Meanwhile, 40.1 pct said they have no expectations for the joint activities.
The islands, which were seized from Japan by Soviet troops in 1945 in the closing days of World War II, have prevented Japan and Russia from concluding a peace treaty to put a formal end to their wartime hostilities.
With respondents allowed to give multiple reasons for supporting the Abe cabinet, 23.9 pct said there is no other suitable person for prime minister, 15.7 pct favored Abe's leadership skills and 11.3 pct said they trust the prime minister. (Jiji Press)