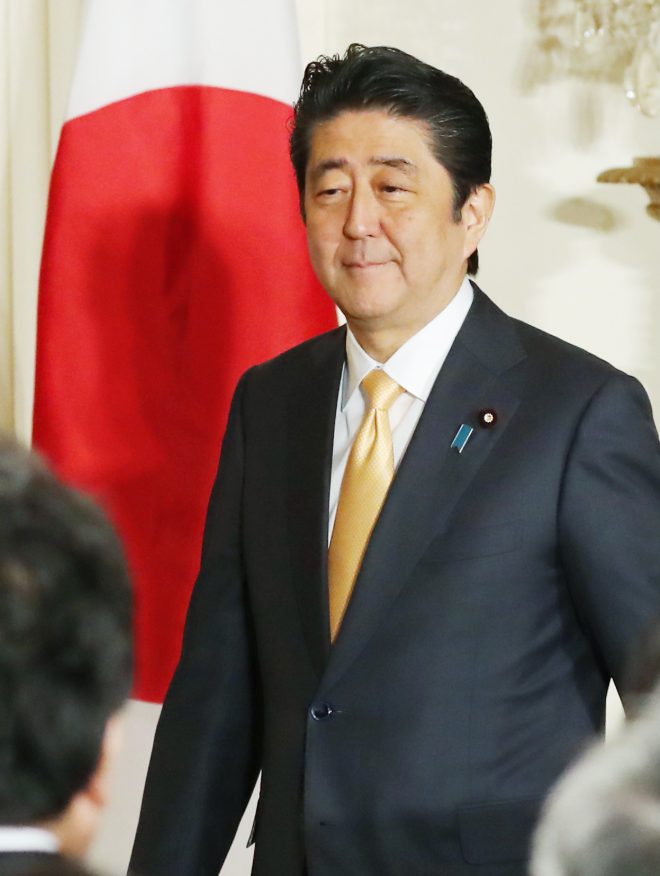 February 24, 2017
TOKYO- Japanese Prime Minister Shinzo Abe is considering visiting Italy as part of a European tour next month, government sources said
Thursday
.
Abe plans to hold talks with his Italian counterpart, Paolo Gentiloni, in Rome to affirm the importance of free and open economies and their cooperation toward a summit of the Group of Seven major countries in May, the sources said.
Italy is this year's chair of the G-7, which also includes Britain, Canada, France, Germany, Japan and the United States.
This would be the first meeting between Abe and Gentiloni, who took office in December.
Abe is expected to underscore the importance of upholding the principle of free trade with the participation of the United States, in the face of increasing concerns in Europe over the foreign and trade policies of the administration of U.S. President Donald Trump, the sources said.
The Japanese prime minister is likely to tell Gentiloni that he and Trump earlier this month agreed to strengthen bilateral and regional economic relations based on free and fair trade rules, the sources said.
Before visiting Rome, Abe is set to visit Paris and Hannover, northern Germany, starting
March 19
, for separate talks with French President Francois Hollande and German Chancellor Angela Merkel. (Jiji Press)