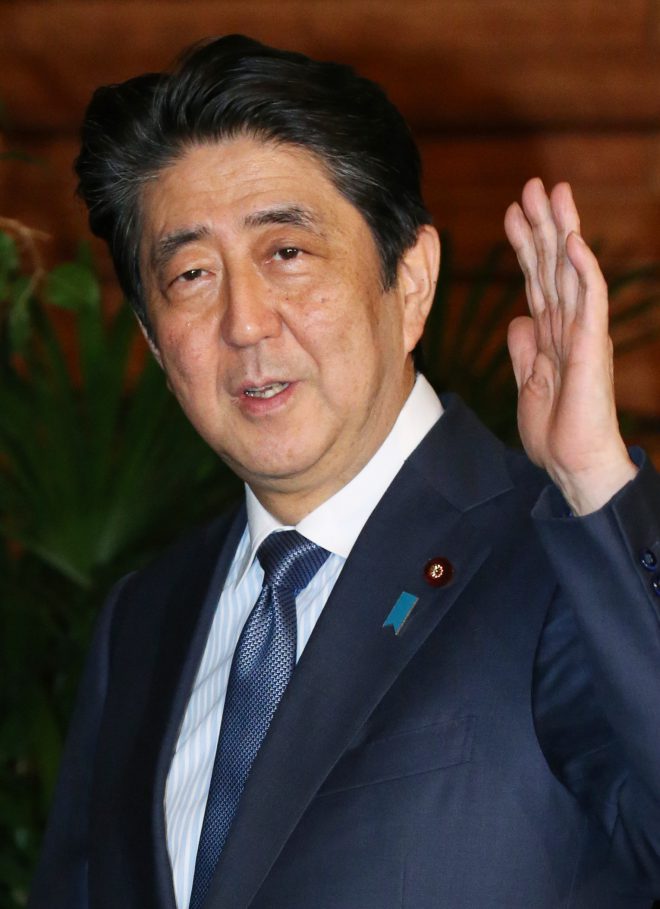 March 19, 2017
TOKYO- Japanese Prime Minister Shinzo Abe
on Friday
ruled out a possibility that he made a donation of one million yen to embattled nationalist school operator Moritomo Gakuen, as its outgoing head, Yasunori Kagoike, claims.
"I have no personal relationship with Kagoike," Abe told a House of Representatives committee meeting. "I never make such a large donation to someone like him."
When a group of House of Councillors lawmakers inspected Moritomo Gakuen's planned elementary school in Toyonaka, Osaka Prefecture, the previous day, Kagoike told them that his group received a donation of one million yen from the prime minister via his wife, Akie, in September 2015.
"I've never done that, including through my wife or any third party," Abe stressed at the Lower House committee meeting. "My wife hasn't made a donation personally, either."
Akie Abe was to become honorary principal of the planned Moritomo Gakuen school. She quit the post after a shady state land purchase for the school came under the media spotlight last month.
But she still continues e-mail exchanges with Kagoike's wife, the prime minister admitted during the parliamentary meeting.
Nobuyuki Fukushima of the main opposition Democratic Party said Kagoike's wife received an e-mail from Akie saying "good luck," when four opposition lawmakers visited Kagoike's home
on Thursday
.
The prime minister said there is "no problem" with the e-mail and expressed readiness to disclose it if the Kagoike side agrees. "My wife does not voluntarily cut ties with people she has socialized with," Abe said.
On Friday
, the budget committees of both parliamentary chambers voted to summon Kagoike as a sworn witness
on Thursday
. In June last year, Moritomo Gakuen bought the state-owned land in question for 134 million yen with a discount of some 800 million yen, allegedly due to buried waste there.
Former disaster prevention minister Yoshitada Konoike of the ruling Liberal Democratic Party has said he was asked by the Moritomo Gakuen head to support the state land deal.
A focal point of Kagoike's forthcoming testimony before the Diet will be whether there was interference by any politicians in the state land deal.
He is also expected to be questioned about three different contract documents on the construction of the planned elementary school, submitted when Moritomo Gakuen applied for prefectural approval for the school's establishment and state subsidies for the school. (Jiji Press)