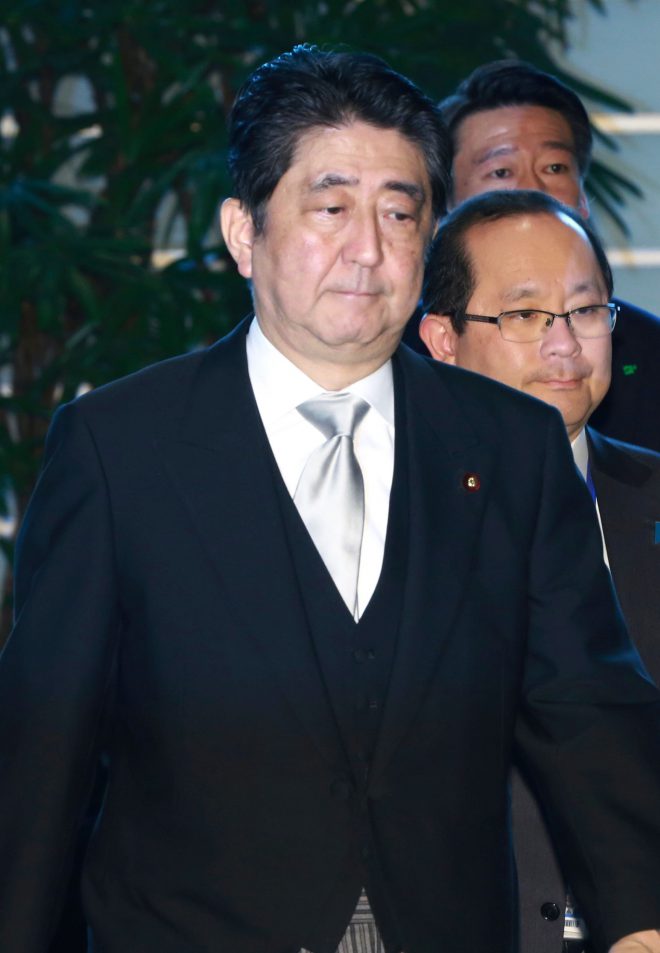 April 26, 2017
Tokyo- Japanese Prime Minister Shinzo Abe plans to seek a joint field survey with Russia on proposed joint economic activities on four disputed islands, at a meeting with Russian President Vladimir Putin in Moscow
on Thursday
, according to informed sources.
At their 17th summit, the Japanese leader will also call for the simplification of procedures for former Japanese residents' visits to the islands, which were seized by Soviet troops in the closing days of World War II, the sources said.
If the Russian leader agrees to the joint study, the Japanese government aims to send a bilateral study team, including private-sector members, to the Russian-held islands, called the Northern Territories in Japan, as early as next month.
At their last summit, in December, Abe and Putin agreed to start talks on joint economic activities under a special scheme that does not affect either government's legal position on the disputed islands.
During the talks so far, Japan has proposed joint projects on aquafarming and cruise ship tours, while the Russian side has put forward those on fishing and housing renovation.
Abe is eager to give shape to the joint initiative, which he regards as an important step toward the conclusion of a peace treaty that formally ends wartime hostilities between Japan and Russia.
At a meeting
on Tuesday
, Abe expressed his hope o resolve the territorial dispute.
"It's unusual that no peace treaty exists between Japan and Russia 70 years after the war ended," he said. "I hope to achieve progress if only a little during my visit to Moscow." (Jiji Press)