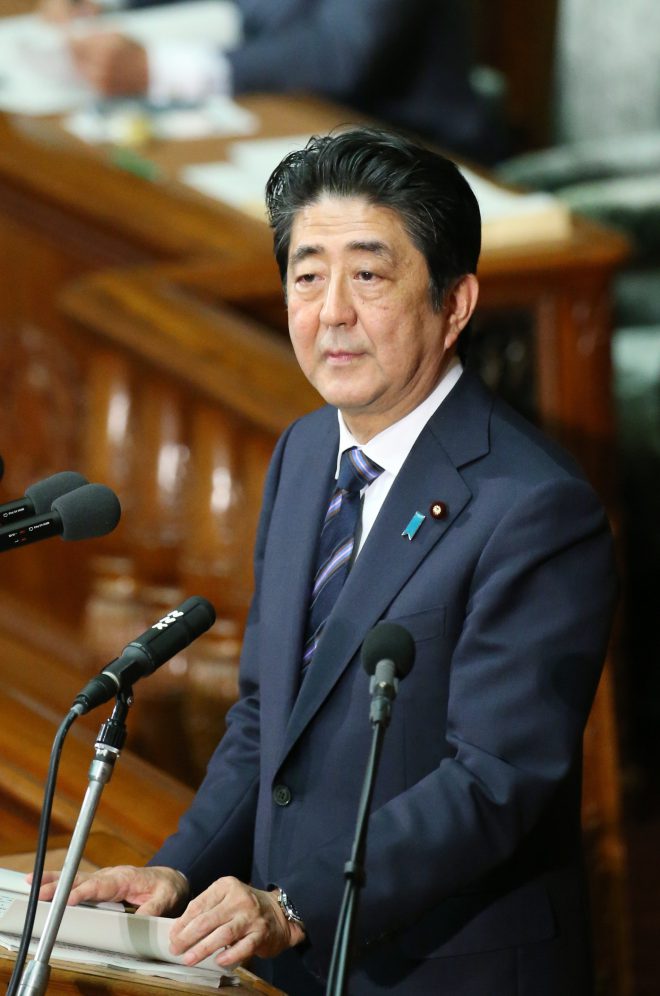 July 5, 2017
Tokyo- Japanese Prime Minister Shinzo Abe will depart Wednesday for a tour of six European nations through 
July 12
, during which he will attend a two-day summit of the Group of 20 major developed and emerging economies in Germany from 
Friday
.
Abe is slated to hold his first summit talks with South Korean President Moon Jae-in in Germany. A meeting between Abe and Chinese President Xi Jinping is also being arranged.
The Japanese leader apparently aims to regain his credibility by making diplomatic achievements after the ruling Liberal Democratic Party, which he heads, suffered a historic defeat in the Tokyo metropolitan assembly election 
on Sunday
.
At the planned meeting with Moon, Abe plans to discuss issues related to North Korea, which claimed a successful intercontinental ballistic missile launch 
on Tuesday
.
Abe is also expected to urge the South Korean leader to sincerely implement the December 2015 bilateral accord to "finally and irreversibly" resolve the issue of so-called former comfort women in South Korea, who were forced to sexually serve Japanese troops before and during World War II.
The Japanese leader will first visit Belgium, the home of the European Union, and meet with EU leaders 
on Thursday
 in a bid to reach a broad agreement on an economic partnership agreement for free trade between Japan and the EU.
On Thursday
 afternoon, Abe will proceed to Germany's Hamburg, the venue of the G-20 summit, to hold a three-way meeting with US President Donald Trump and Moon.
The three are expected to confirm that their countries will work together to deal with the threat posed by North Korea.
Abe is set to attend the G-20 summit from 
Friday
. It will be the fifth time for him to participate in the summit.
Key topics at the G-20 summit will likely include economic growth, climate change, the refugee crisis and employment.
Abe is also scheduled to hold separate talks with Russian President Vladimir Putin and Indian Prime Minister Narendra Modi.
After the G-20 summit, Abe will visit Sweden, Finland, Denmark and Estonia to exchange views with the leaders of those nations on tougher pressure on North Korea and resource development in the Arctic. (Jiji Press)