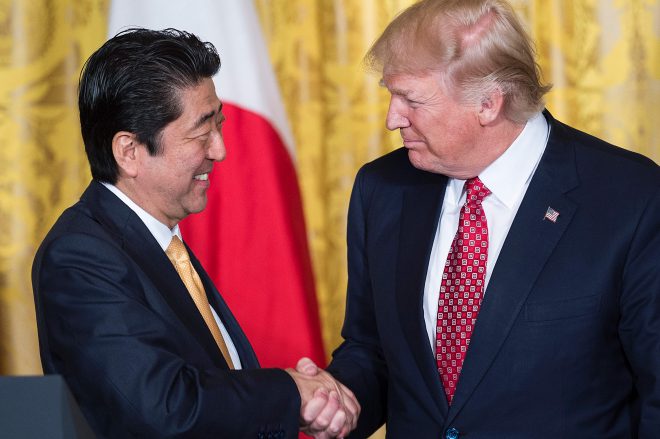 July 3, 2017
Tokyo- Japanese Prime Minister Shinzo Abe and US President Donald Trump agreed on Monday that their countries will take the initiative in increasing pressure on North Korea.
The two also agreed to urge China to play a bigger role in dealing with North Korea, during their 35-minute phone conversation ahead of a two-day summit of the Group of 20 major and emerging economies in Germany from 
Friday
.
The phone talks were held at the request of the United States.
Abe told Trump that he "appreciates" the expansion of US sanctions against North Korea in late June mainly by adding a Chinese bank to the list of lenders cut off from the US financial system.
The two leaders also talked about a planned trilateral meeting among the two countries and South Korea, on the sidelines of the G-20 meeting, and agreed to strengthen the three-way cooperation to address North Korea.
Trump thanked Japan for cooperating in transporting the wounded and finding missing persons following a collision between the Aegis destroyer USS Fitzgerald and a container ship off the Izu Peninsula in Shizuoka Prefecture, central Japan, on June 17. The incident left seven of the destroyer's crew members dead. (Jiji Press)