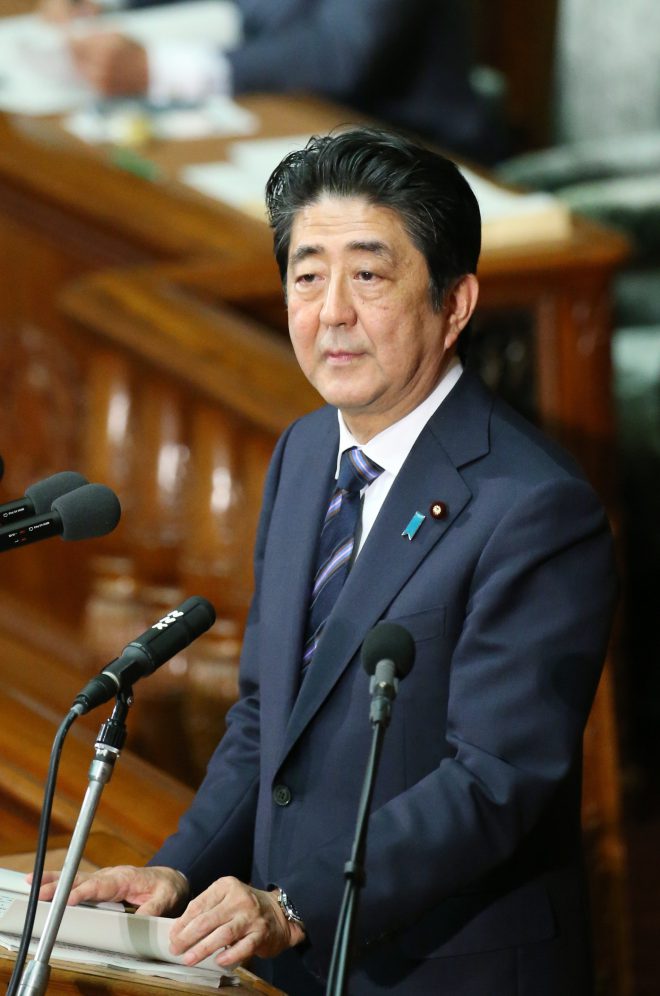 May 8, 2017
Tokyo- Japanese Prime Minister Shinzo Abe vowed Monday to achieve results in reconstruction efforts in areas devastated by the March 2011 disaster to regain public trust in his government damaged by a recent gaffe by a former minister. "Reconstruction work must not stop even for a day," Abe said at a meeting of the Budget Committee of the House of Representatives, the lower chamber of the Diet, Japan's parliament. "We want to win back public trust by producing results," the prime minister said, also stressing the importance of thinking about people in disaster areas in implementing reconstruction projects.
Former postdisaster reconstruction minister Masahiro Imamura resigned on April 26, the day after he said it was good that the twin disaster of a massive earthquake and tsunami occurred in the Tohoku northeastern Japan region, not near the Tokyo metropolitan area.
Also at the committee meeting, Abe acknowledged that he had a telephone conversation with US President Donald Trump on May 1.
But Abe stopped short of disclosing what he discussed with Trump, saying that he has an agreement of nondisclosure with the US side.
Abe and Trump are believed to have discussed how to deal with North Korea, following its ballistic missile launch on April 29, informed sources said.
The prime minister also told the Diet meeting that there is the possibility of North Korea carrying out further provocative actions.
On a plan to revise the Trans-Pacific Partnership free trade agreement and put it into effect without the participation of the United States, Abe said it is natural to consider various options.
Chief negotiators from Japan and 10 other TPP signatory countries held full-fledged talks last week on the possibility of effectuating the multilateral deal without the United States, which has withdrawn from the framework under the policy of Trump.
The US exit has made it impossible for the existing agreement to go into force as its effectuation requires approval from the parliaments of six or more countries that together account for at least 85 percent of the combined gross domestic product of the 12 countries including the United States. The US share in the combined GDP is about 60 percent. (Jiji Press)