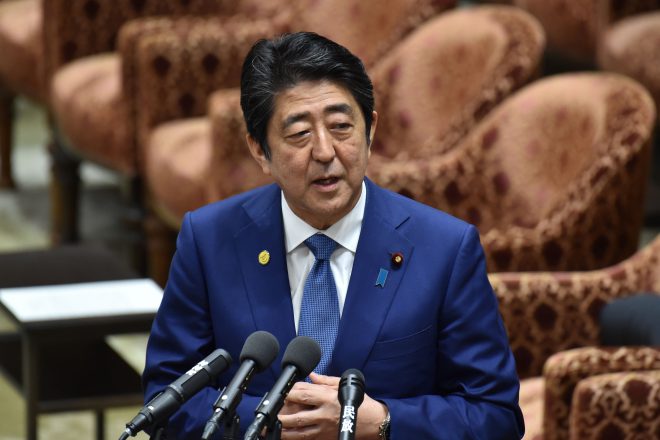 February 26, 2017
TOKYO- Japanese Prime Minister Shinzo Abe said
Friday
his wife, Akie, has resigned as honorary principal of an elementary school set to open this spring on a controversial piece of land in western Japan.
Speaking at a House of Representatives Budget Committee meeting, Abe reiterated that he, Akie and his office had nothing to do with the sale of the state-owned land and the approval to open the elementary school.
"If there is any involvement, I will take responsibility as a politician," Abe said.
Moritomo Gakuen, a private school operator based in the city of Osaka, purchased the land tract in Toyonaka, Osaka Prefecture, from the state at a price much lower than the appraised value and collected donations by naming the elementary school after Abe.
"It's extremely regrettable that my name was used although I refused repeatedly," Abe said.
He explained that Moritomo Gakuen had apologized to Abe for using his name.
Abe also said he had never met personally with Moritomo Gakuen head Yasunori Kagoike.
"Kagoike and the school corporation have never given me political donations or purchased tickets to my political fund-raising parties," Abe added.
In a related development, Moritomo Gakuen deleted from its website Akie's message that the new elementary school will aim to raise children based on excellent moral education so they can be proud of being Japanese. (Jiji Press)