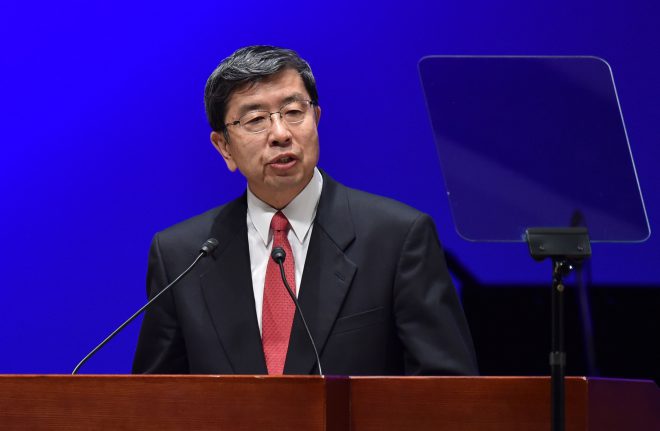 May 7, 2017
YOKOHAMA- Asian Development Bank President Takehiko Nakao said
Sunday
that the bank will enhance lending for various infrastructure projects in the region in concert with the China-led Asian Infrastructure Investment Bank.
The ADB finds it important to assist projects in wide-ranging fields including climate change, education and health care, Nakao said at the final session of the annual ADB conference that started in Yokohama, south of Tokyo,
on Thursday
.
To meet huge demand for infrastructure development in this regard, the ADB will boost bilateral and multilateral concerted lending involving commercial banks and the AIIB, Nakao stressed.
Japanese Finance Minister Taro Aso, who chaired the four-day ADB meeting, expressed hope for the Japan-led international lending agency's support for quality infrastructure projects giving economic and environmental considerations.
"I want (the ADB) to continue playing a leading role in regional development," said Aso, who doubles as deputy prime minister.
After the end of the annual gathering, Nakao told a press conference that the ADB can cooperate with China's "One Belt, One Road" development initiative aimed at creating a huge economic zone stretching from Asia to Africa, "if there is a good project." (Jiji Press)