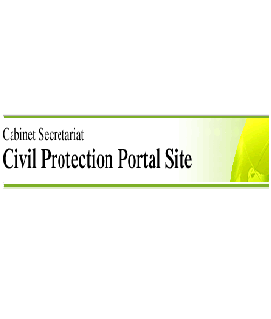 April 22, 2017
TOKYO- The Japanese government's website on civil protection is seeing a surge in traffic, against a backdrop of people's growing concerns over heightened tensions around North Korea.
According to the Cabinet Secretariat, its Civil Protection Portal Site, launched in April 2012, had been viewed around 100,000 times every month before the access count began to surge around February 2016, in the wake of North Korea's firing of a long-range ballistic missile.
The pace even accelerated after the monthly count reached some 450,000 in March this year. So far in April, the count has soared to 2.59 million, including 450,000 on April 15 alone, when North Korea held a massive military parade in its capital.
The website offers information on how to protect oneself in the event of a military attack by North Korea.
In case of a missile attack, the government calls on people to flee to nearby buildings or underground malls and keep away from windows.
In case of a chemical attack, people are advised to move away from the scene immediately while covering their mouth and nose with a handkerchief.
Missiles from North Korea are believed to reach Japan in some 10 minutes, according to a Defense Ministry official. (Jiji Press)