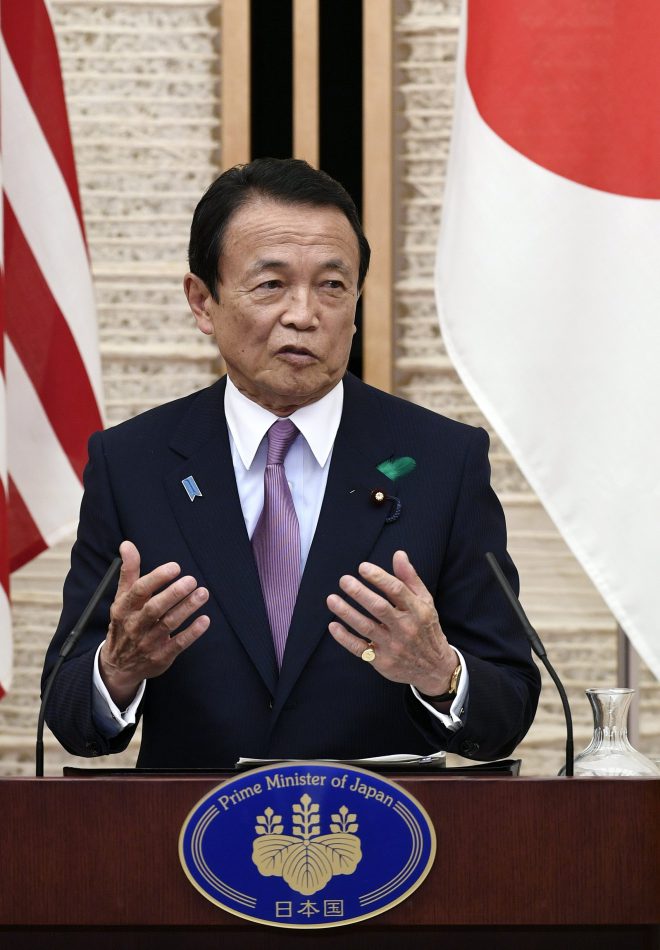 April 17, 2017
Tokyo- Japanese Finance Minister Taro Aso will hold a meeting with US Treasury Secretary Steven Mnuchin in Washington
on Thursday
, the Ministry of Finance said
Monday
.
Their talks will happen prior to the start
on Thursday
of the two-day conference of Group of 20 finance ministers and central bank chiefs.
It is expected that Aso and Mnuchin will widely exchange opinions on the trends in the world economy and on topics such as economic and financial policy measures of their countries.
The meeting comes as Japan said does not manipulate its currency, according to 0Chief Cabinet Secretary Yoshihide Suga
Monday
.
The US Treasury Department's decision to keep Japan on its monitoring list for currency policy does not mean that Tokyo is being asked to do something in response, Suga, the government's chief spokesman, told a press conference.
The Treasury Department, while referring to the yen's recent appreciation,
on Friday
said: "There is little evidence that the yen is overvalued. The real effective yen is 20 percent weaker than its 20-year historical average." (Jiji Press)