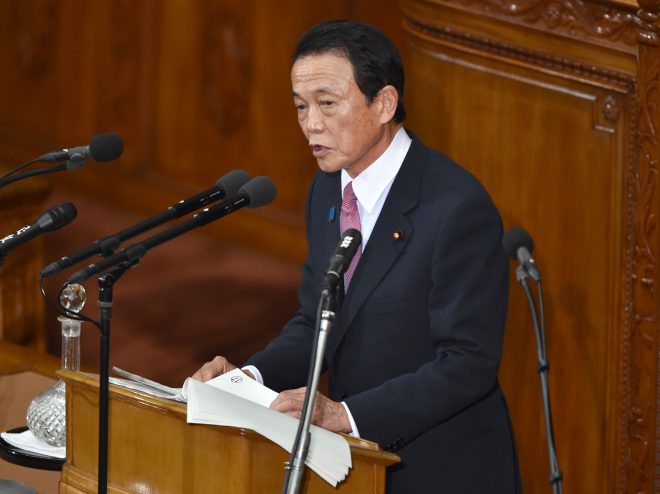 February 11, 2017
Washington -- 
Japanese Deputy Prime Minister Taro Aso said
Friday
that he is resolved to hold thorough talks with US Vice President Mike Pence under a new bilateral dialogue framework.
"Intensive talks will be held under the new framework with Pence to deepen and promote Japan-US economic relations," Aso told reporters in Washington.
The comments came after Japanese Prime Minister Shinzo Abe and US President Donald Trump, meeting at the White House
on Friday
, agreed to begin a new economic dialogue led by Aso and Pence.
Aso and Pence also met at the White House
Friday
.
Aso said that details of the dialogue have yet to be decided.
Japan aims to ensure economic growth through both monetary and fiscal policies, Aso added.
He also said that he is considering holding talks with US Treasury Secretary nominee Steven Mnuchin on the sidelines of a meeting of finance ministers and central bank governors of the Group of 20 economies that will be held in Germany in March. (Jiji Press)