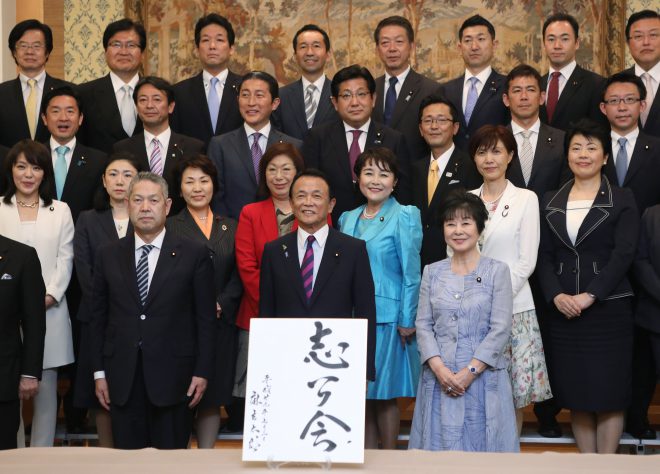 July 4, 2017
Tokyo- A new Liberal Democratic Party faction headed by party heavyweight Taro Aso was formed 
on Monday
 through a merger of three groups, becoming the second-largest faction in the ruling LDP.
The new body, called Shikokai, has a total of 59 members from the House of Representatives, the lower chamber of parliament, and the House of Councillors, the upper chamber.
It is second only to the group chaired by Hiroyuki Hosoda, which has 96 members. The third biggest, with 55 members, is led by Fukushiro Nukaga.
Prime Minister Shinzo Abe hails from the Hosoda faction.
Speaking at a press conference after the new group's inaugural meeting, Aso said his force will consider "a new form of politics" in which two major policy groups within the party will vie with each other for power.
Aso stressed that his bloc will back the Abe government, in which he serves as deputy prime minister and finance minister. (Jiji Press)