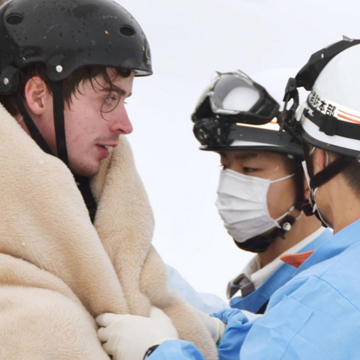 January 17, 2017
NAGANO
- An Australian family of four who went missing at a popular ski resort in Nagano, central Japan, were found alive
Tuesday
morning, Australian media said, quoting a local tour operator.
A woman in her 50s and her three sons likely lost their way the previous day while skiing or snowboarding outside designated areas at a ski resort in the hot-spring village of Nozawaonsen, Nagano Prefecture, local police said.
The four were located at
8:40 a.m.
Tuesday
. A member of the family had said on Facebook that they had dug a hole in snow to keep themselves warm.
The family had informed an acquaintance who was at another spot about their situation, and that person alerted the resort, according to the police. (Kyodo News)