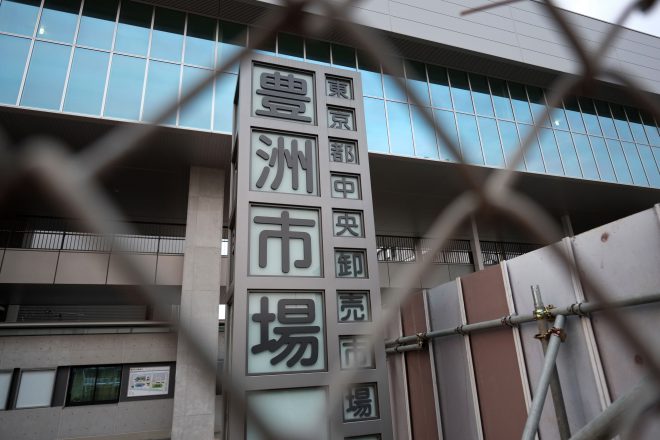 March 19, 2017
TOKYO- Levels of benzene of up to 100 times the Japanese government-set environmental limit have been detected in groundwater samples taken in a planned wholesale food market in Tokyo, the metropolitan government said Sunday.
The samples also contained cyanogen, a substance banned in the environmental standards, and above-limit levels of arsenic, metropolitan officials said.
These toxic chemicals were detected in a survey of groundwater in the Toyosu market conducted between late January and early this month.
The findings are expected to affect a decision by Tokyo Governor Yuriko Koike on whether to open the market.
The market was built to relocate the Japanese capital's aging Tsukiji wholesale food market. But Koike has put the relocation on hold due to concerns about soil pollution at a site that hosts the new Toyosu market. The Toyosu site previously hosted a gas plant.
The survey was carried out after the previous one, conducted between late November and early December, showed much higher levels of toxic substances than were recorded in the preceding eight rounds of surveys.
The series of surveys started in 2014. The findings of the latest 10th survey were reported at a meeting of a panel of experts commissioned by the metropolitan government to discuss soil pollution control at the Toyosu site. (Jiji Press)