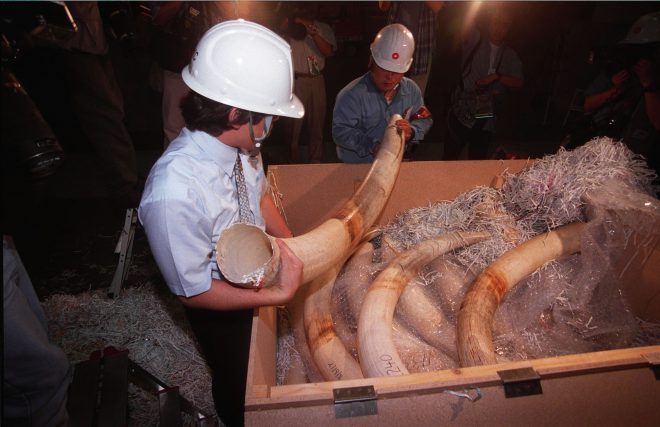 February 28, 2017
TOKYO- The Japanese government on Tuesday adopted a bill to tighten regulations on elephant ivory trading.
The bill to revise the species conservation law, adopted at the day's cabinet meeting, calls for the introduction of a registration system for businesses that handle ivory products, such as personal seals and accessories.
The government aims to shut out rogue businesses by not allowing the registration of firms that have conducted illegal trading of elephant tusks.
All exports and imports of elephant tusks were banned in 1990 under the Convention on International Trade in Endangered Species of Wild Fauna and Flora (CITES), better known as the Washington Convention, in order to preserve African elephants at risk of extinction.
The revised law would also certify zoos and botanical gardens that are working to breed and protect rare wild animal and plant species, and easing regulations on the transfers of such species for certified facilities. (Jiji Press)