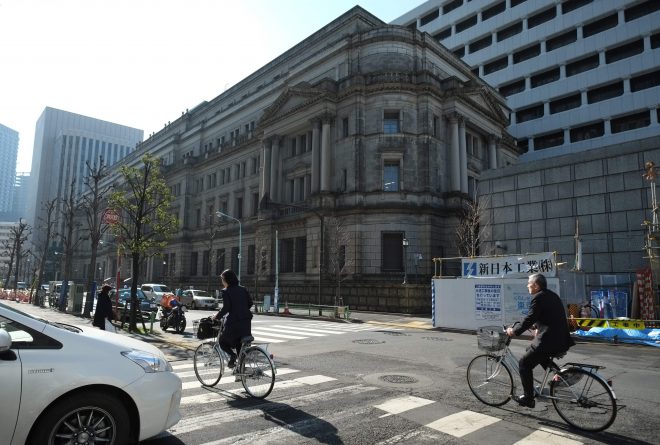 May 1, 2017
Tokyo- The Bank of Japan is keeping a wary eye on the steep growth of bank loans to finance the construction of apartment buildings and other rental homes.
The BOJ is concerned that the active lending may cause an oversupply of rental homes and an increase in vacancies, resulting in default by borrower landlords, officials said.
Loans for rental homes rose 21.1 pct from the previous year to 3,786 billion yen in 2016, the highest level since 2010, the earliest year for which comparable data are available.
Regional banks in particular has stepped up lending to individuals who construct rental homes as the borrowers own land that can be put up as loan collateral.
The balance of loans soared 70 pct over the past five years, prompting worries about overheating at some lenders. A source close to a regional bank said some banks have posted unusual growth in lending.
A senior BOJ official said some loans raise doubts about whether the profitability of property has been accurately evaluated.
The central bank is concerned that if banks extend loans to construction projects that do not pay due heed to real demand, including rental homes constructed on inconvenient locations, housing bubble could be formed, the officials said.
The BOJ, therefore, plans to focus on loans for apartment buildings in its on-site inspections of banks during fiscal 2017, which started in April, according to the officials.
After the scope of bequeathed assets subject to the inheritance tax was expanded in the fiscal 2015 tax system reform, a surging number of wealthy individuals began constructing rental homes on vacant land they owned in order to lower their appraisal values for the inheritance tax.
The construction was also helped by the availability of bank lending at very low costs due to the BOJ's negative interest rate policy.
Demand for rental homes is likely to slow down, however, in view of the dwindling population.
"If housing supply continues to increase at the current clip, numerous landlords are expected to have difficulty finding tenants and managing their apartment buildings," said Kazuyuki Fujii, a senior official of Tas Corp., a Tokyo-based real estate information company. (Jiji Press)