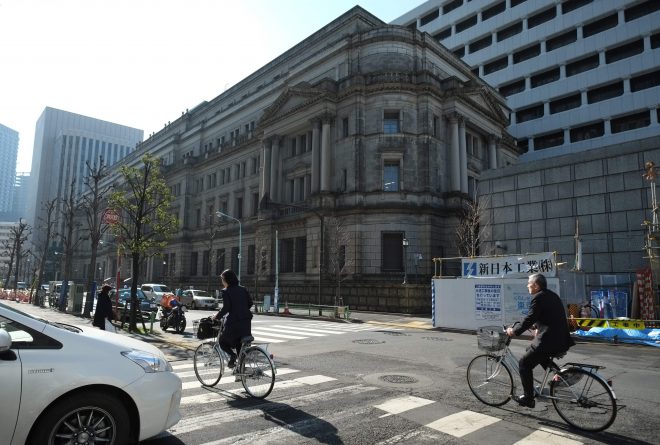 March 16, 2017
TOKYO- The Bank of Japan left its monetary policy unchanged on Thursday after maintaining its basic assessment of the country's economy, the central bank said.
The bank's nine-member Policy Board voted 7-2 to continue controlling both short- and long-term interest rates, a monetary policy framework introduced in September last year.
"Japan's economy has continued its moderate recovery trend," the BOJ said in a policy statement issued after the board's two-day meeting. The BOJ will maintain the policy rate of minus 0.1 pct that is applied to part of private financial institutions' current account deposits at the bank.
It will continue buying Japanese government bonds to increase its holdings at the current pace of about 80 trillion yen a year in order to guide 10-year JGB yields to around zero pct.
The decision came after the US Federal Reserve
on Wednesday
raised short-term interest rates amid signs of a strengthening economy and signaled two more rate increases will come this year.
The BOJ's statement said that corporate capital expenditures have been "on a moderate increasing trend" and that private consumption has been "resilient" reflecting steady improvements in the employment and income situation.
The bank said that overseas economies "have continued to grow at a moderate pace."
It said Japan's annual consumer inflation is "expected to increase toward 2 pct as the output gap improves and medium- to long-term inflation expectations rise."
As for risks to the Japanese economy, the BOJ cited developments in the US economy and Britain's planned exit from the European Union. (Jiji Press)