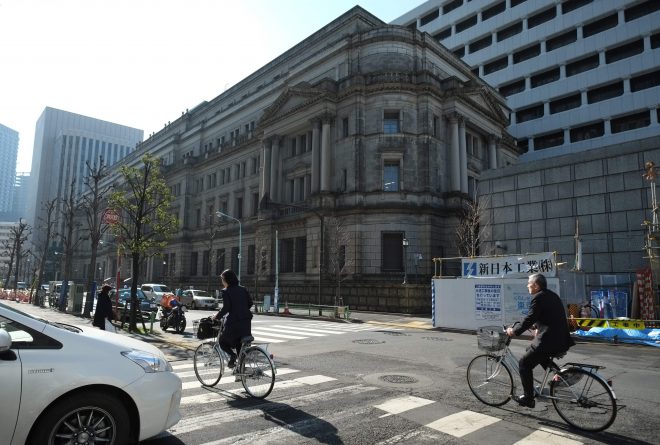 April 11, 2017
TOKYO- The Bank of Japan said in a quarterly report
on Monday
that it has revised up its economic assessment for the Hokuriku central Japan region, saying that "the economy has been expanding moderately."
The BOJ used the same expression for the Tokai central Japan region as well. The previous assessment for the Hokuriku region said that "the economy has continued to recover."
As a result, economic expansion was recognized in two or more regions in a quarterly report by the BOJ for the first time since April 2008, before the collapse of US investment bank Lehman Brothers in September of that year.
The word expansion suggests economic activity more active than recovery.
The BOJ left its assessments for the rest of the nine regions, noting moderate economic recovery. The quarterly report thus showed regional differences in a virtuous economic circle. (Jiji Press)