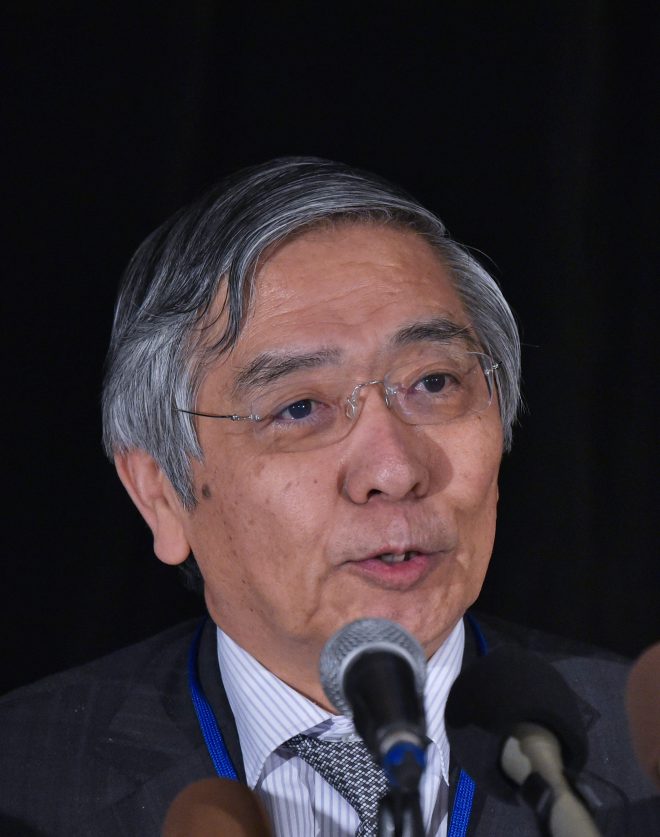 May 2, 2017
YOKOHAMA- Bank of Japan Governor Haruhiko Kuroda
on Tuesday
welcomed the role of the China-led Asian Infrastructure Investment Bank in promoting regional infrastructure investment.
It is impossible for the Asian Development Bank and the World Bank alone to meet huge infrastructure demand in Asia, Kuroda said in a question-and-answer session after his speech in Yokohama, south of Tokyo.
It is good that many countries join the AIIB, he said.
A race among multiple lenders to financially support infrastructure projects in the region will help promote healthy competition among them and accelerate economic growth, he said.
The AIIB's membership reached 70 in March, exceeding the ADB's 67.
In his speech, Kuroda said, "The history of the Asian economy shows quite clearly that economic growth is a key driver of poverty reduction."
"In the past 50 years, extreme poverty has significantly decreased in Asia," he said.
Kuroda made the speech on the sidelines of an annual ADB meeting. He was president of the Manila-based regional development bank before becoming governor of the Japanese central bank in March 2013. (Jiji Press)