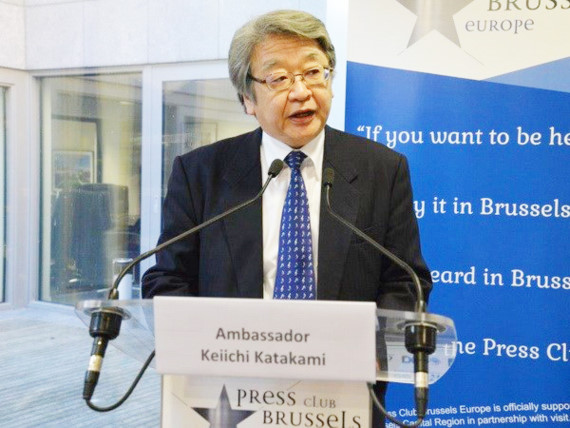 May 3, 2017
TORONTO- 
Chief negotiators for the Trans-Pacific Partnership from Japan and 10 other countries kicked off full-fledged talks in Toronto
on Tuesday
on the possibility of effectuating the multilateral free trade pact without the United States.
Japan hopes that the 11 countries will reach an agreement in November when an Asia-Pacific Economic Cooperation forum summit is scheduled, looking to the possibility of the United States returning to the pact in the future.
But coordination work appears difficult because some member countries voiced caution at the day's meeting on putting the TPP into effect without the participation of the United States.
The Toronto talks will be held until
Wednesday
as a preparatory meeting for a TPP ministerial session in the Vietnamese capital of Hanoi later this month.
"It's important for the 11 countries to unite and issue a message on a future direction of the TPP at the upcoming ministerial session," Keiichi Katakami, Japan's chief negotiator, told reporters before the start of the Toronto meeting. "Japan plans to have thorough discussions with the 10 other countries," he added.
Currently, approval from the parliaments of six or more countries that account for 85 pct or more of the 12 original members' combined gross domestic product is necessary for the effectuation of the pact.
The United States' withdrawal from the TPP, decided by the administration of President Donald Trump, has made it impossible for the deal to go into effect. The United States alone accounts for about 60 pct of the 12 countries' GDP. (Jiji Press)