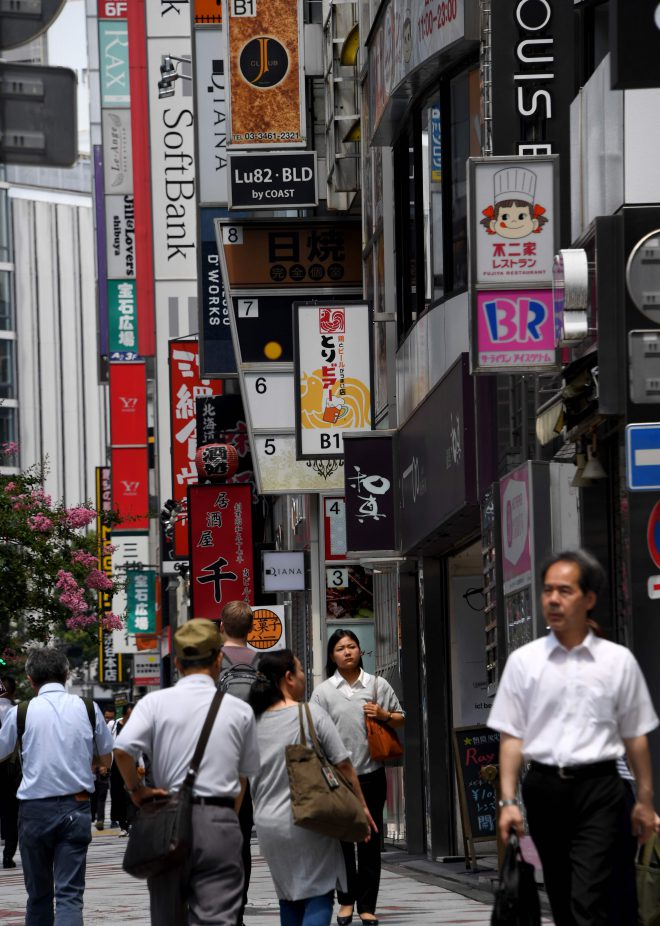 July 3, 2017
Tokyo- Consumer sentiment in Japan deteriorated in June for the first time 
in two months
, a government survey report showed Monday.
The consumer confidence index, gauging households' outlook on living conditions over the next six months, fell 0.3 point from the previous month to 43.4 after seasonal adjustment, the Cabinet Office said.
The drop is believed to reflect people believing that prices will go up in the country mainly due to labor cost hikes, following media reports on beer price increases and rises in electricity and gas rates, as well as on manpower shortages in the restaurant and transport industries.
Still, the government agency kept its basic assessment unchanged, saying that consumer sentiment is picking up.
In June, two of the four component indicators, those covering overall livelihood and income growth, recorded declines.
Meanwhile, the indicator on the employment situation improved, while that on willingness to buy durable goods was flat.
On the inflation outlook, 79.2 percent of respondents said they expect prices to be higher in a year's time, up 1.2 percentage points from the previous month. The share of respondents who expect prices to fall stood at 3.7 percent, down 0.3 point.
Meanwhile, Business sentiment among large manufacturers in Japan improved for the third straight quarter, backed by a recovery in overseas economies, the Bank of Japan's "tankan" quarterly survey for June showed Monday. (Jiji Press)