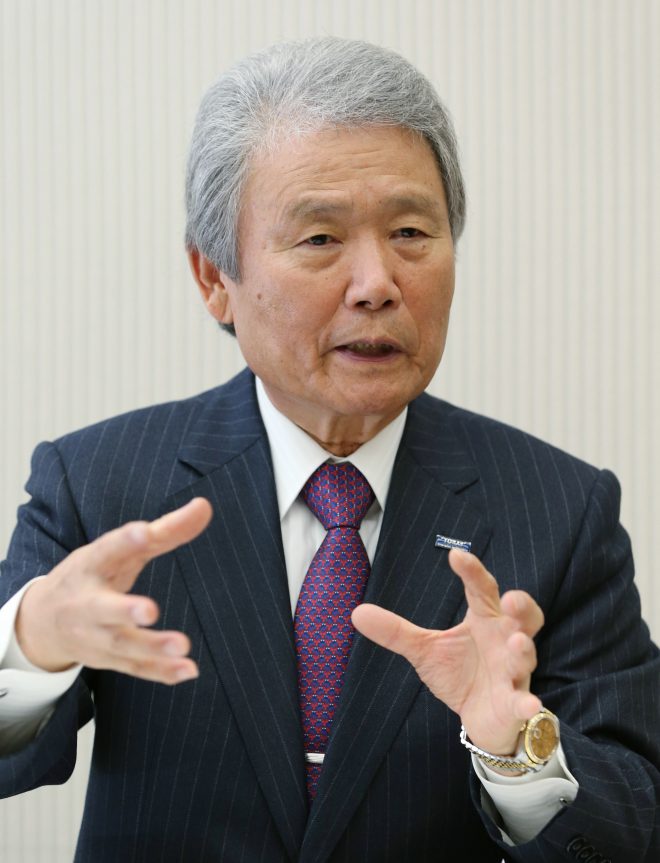 April 8, 2017
TOKYO- Sadayuki Sakakibara, new chairman of the Fiscal System Council, which advises the finance minister, said
Friday
the consumption tax hike planned for October 2019 is "absolutely necessary" for fiscal reconstruction in Japan.
The consumption tax hike from the current 8 pct to 10 pct has been put off twice under the government of Prime Minister Shinzo Abe. The tax rate was raised from 5 pct to 8 pct in April 2014.
On Japan's goal of achieving a primary budget surplus both for the national and local governments in fiscal 2020, Sakakibara told a news conference, "It is not an easy target but we need to achieve it without fail."
He suggested a need for further spending reform, mainly in social security.
A primary budget surplus means that the government can cover its expenditures, excluding debt-servicing costs, without relying on new debt issuance.
Earlier
on Friday
, Sakakibara, chairman of the Japan Business Federation, or Keidanren, was elected chairman of the Fiscal System Council.
He is the first Keidanren chief to serve concurrently as chairman of the advisory panel since Takashi Imai took the panel post in 2001.
Sakakibara also sits on the Council of Economic and Fiscal Policy, a key government policy panel, as a private-sector member.
After taking the additional role, he now needs to balance efforts to revitalize the economy and to put the fiscal house in order. (Jiji Press)