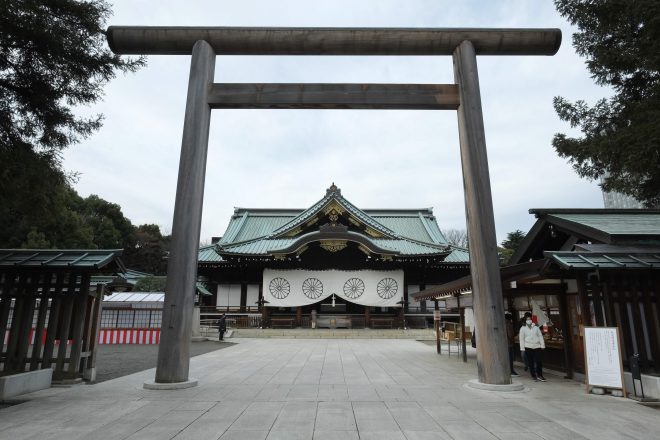 April 29, 2017
TOKYO- A Japanese court declined to judge
on Friday
whether the December 2013 visit by Prime Minister Shinzo Abe to war-related Yasukuni Shrine violated the constitutional separation of politics and religion.
Tokyo District Court also rejected a demand by plaintiffs, totaling 633 Japanese, Chinese and South Korean people, for an injunction against such a visit.
Abe's visit to the Shinto shrine in Tokyo did not infringe on the plaintiffs' legal interests, including the freedom of religion and the right to live in peace, presiding judge Katsuhiko Okazaki said.
A statement issued by Abe after the visit can be recognized as his pledge for lasting peace, Okazaki said. It is difficult to take the visit as an act of preparing for a war, he said.
In the statement, Abe said that some people criticize the visit as paying homage to war criminals but that the purpose of the visit is "to renew the pledge that Japan must never wage a war again."
The shrine honors the war dead, including convicted war criminals, and is regarded by China and South Korea as a symbol of Japan's past militarism.
In January last year, Osaka District Court did not make a constitutional judgment on Abe's Yasukuni visit, a position later supported by Osaka High Court.
Abe visited the shrine on Dec. 26, 2013, becoming the first sitting Japanese leader to do so
in seven years
since Junichiro Koizumi. (Jiji Press)