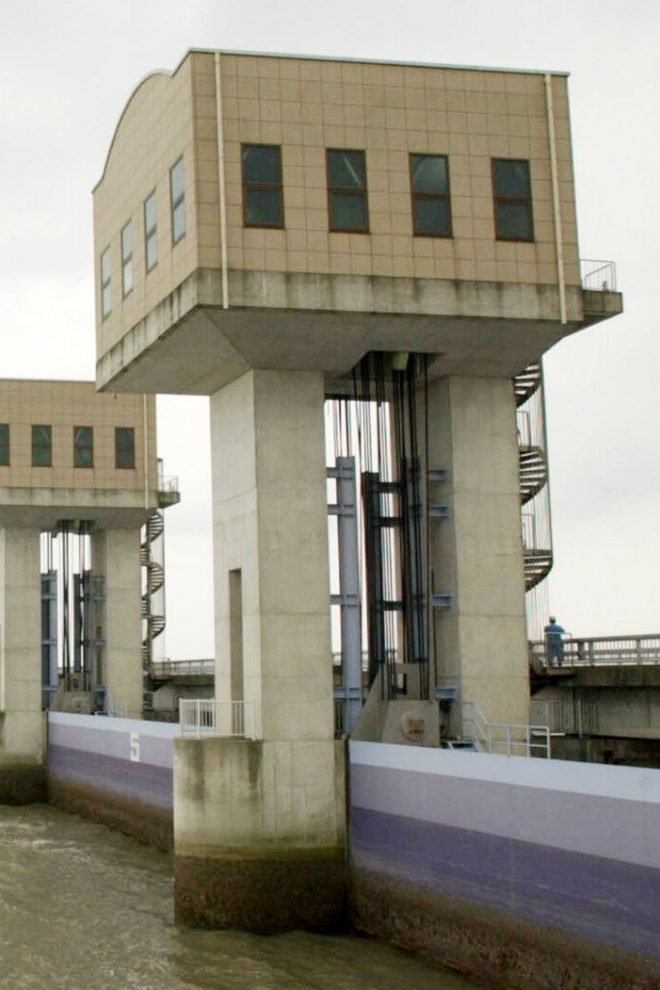 April 17, 2017
NAGASAKI- In the latest twist in a long-running legal battle over a state reclamation project, Nagasaki District Court ordered the Japanese government
on Monday
not to open the gates of the Isahaya Bay dike in Nagasaki Prefecture, southwestern Japan.
Presiding Judge Takayuki Matsubasa accepted a petition from farmers operating in the reclaimed area for the gates to be kept closed due to concern over damage to their farmland from an influx of seawater.
The judgement contradicts a ruling issued in 2010 by Fukuoka High Court that ordered the national government to open the gates, based on a claim by fishermen that the fishing environment has deteriorated due to the state reclamation project.
The high court ruling was finalized in 2010 after Prime Minister Naoto Kan of the Democratic Party of Japan, now the main opposition Democratic Party, decided to give up an appeal to the Supreme Court.
As Nagasaki District Court issued a provisional injunction against the gates' opening in 2013, however, the government stopped short of opening the gates.
In the main lawsuit, the district court proposed a settlement in January last year among the government, farmers and fishermen.
Although the government proposed a plan to establish a 10-billion-yen fund to finance measures aimed at improving the fishing environment, instead of opening the gates, it failed to reach a settlement, and the district court terminated settlement negotiations in March this year. (Jiji Press)