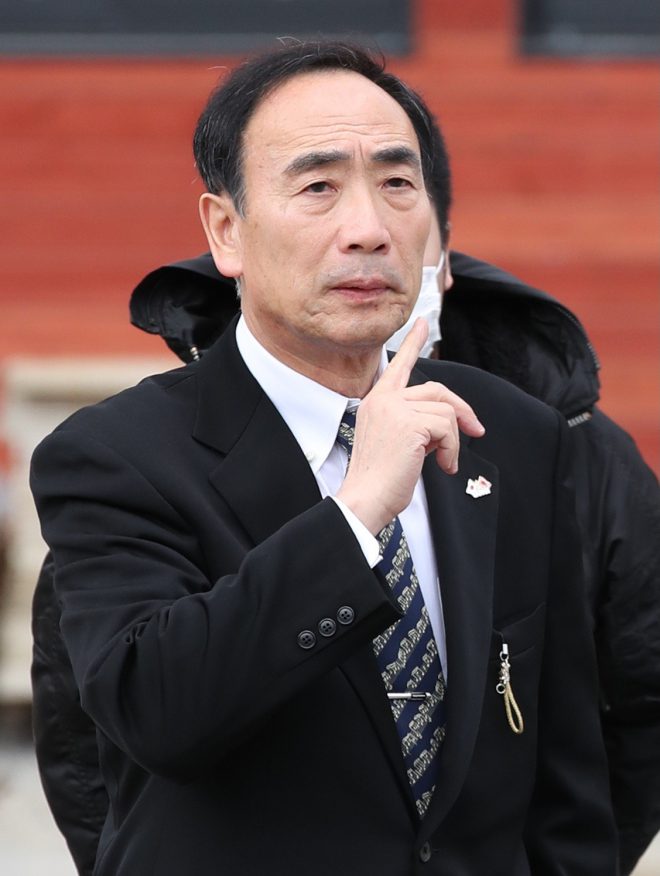 March 17, 2017
TOKYO- The budget committees of both chambers of the Diet, Japan's parliament, on Friday voted to summon Yasunori Kagoike of controversial school operator Moritomo Gakuen for questioning on Thursday.
Kagoike is to testify as a sworn witness before the budget committee of the House of Councillors, the upper chamber,
on Thursday
morning and that of the House of Representatives, the lower chamber,
on Thursday
afternoon.
The questioning is expected to focus on Kagoike's claim that Moritomo Gakuen, based in the western Japan city of Osaka, received a donation of one million yen from Prime Minister Shinzo Abe via his wife, Akie.
Chief Cabinet Secretary Yoshihide Suga said
Thursday
that Abe has denied the claim. Suga said
Friday
he had confirmed that Akie made no donation either on her husband's behalf or her own.
Osaka Governor Ichiro Matsui said the names of Abe and his wife were not on the list of Moritomo Gakuen donors that was submitted by the school operator in December 2014.
Toshihiro Nikai, secretary-general of the ruling Liberal Democratic Party, expressed his trust in Abe. "We have to clarify the truth or the Diet's authority will be undermined," Nikai told a press conference.
At a separate press conference, Yoshihisa Inoue, secretary-general of Komeito, the LDP's junior coalition partner, said, "When there are questions concerning the prime minister, it is important for the legislature to clarify them."
Under the Diet testimony law, those summoned as sworn witnesses cannot refuse to appear for testimony without justifiable grounds. Such witnesses are charged with perjury and face prison terms of three months to 10 years if they make false statements. (Jiji Press)