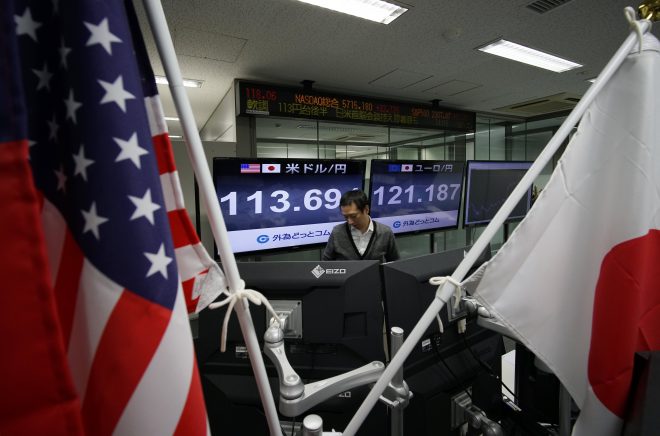 February 11, 2017
New York - 
The dollar briefly plunged below 113 yen in New York trading
on Friday
after US President Donald Trump reiterated his criticism of currency devaluation.
The greenback fell as low as 112.85 yen before bouncing back to 113.17-27 yen at
5 p.m.
, compared with 113.20-30 yen at the same time
on Thursday
.
"As far as the currency devaluations, I've been complaining about that for a long time," Trump said at a joint news conference with Japanese Prime Minister Shinzo Abe following a summit at the White House.
"I believe that we will all eventually--and probably very much sooner than a lot of people understand or think--we will be all at a level playing field," he said. "That's the only way that you can fairly compete in trade and other things."
But as the president stopped short of mentioning Japan 's currency policy, traders apparently moved to buy back the dollar against the Japanese currency.
Abe told the news conference that he and Trump agreed to leave currency issues to talks between their finance ministers.
Some market sources highly appreciated a friendly atmosphere between the Japanese and US leaders during the summit. Trump told the press conference that he had "very, very good chemistry" with Abe.
A US economist said that no turbulence at the summit was a factor reassuring investors. (Jiji Press)