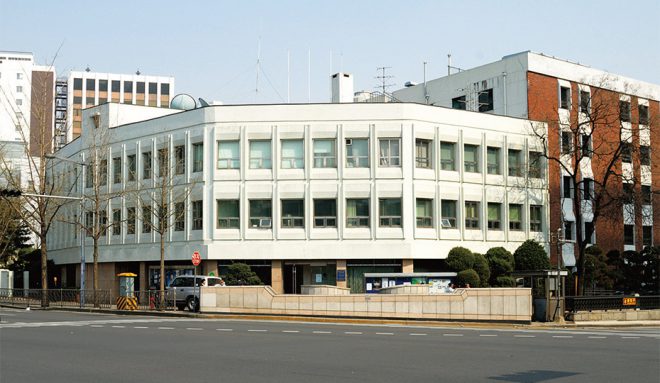 April 30, 2017
SEOUL- A South Korean Foreign Ministry official has effectively called for the cancellation of a plan to set up statues symbolizing Korean people conscripted to work at Japanese factories during Japan's colonial rule of the Korean Peninsula.
"It would be undesirable for a structure to be set up around a diplomatic mission from the viewpoint of international courtesy and protocol related to the protection of diplomatic missions," the official said
Friday
.
The official was commenting on a civic group's announcement on the same day of the plan to erect the statues at locations, including in front of the Japanese embassy in Seoul and the consulate-general in Busan.
The remarks made clear that the South Koran government does not support the statue plan, after the Japanese government communicated its concern over the plan to Seoul and asked for an appropriate response.
Citing the same reason, the South Korean government has branded as inappropriate a statue of a girl symbolizing so-called wartime comfort women that has been in place in front of the Japanese embassy and another near the consulate-general. The women were forced into prostitution for Japanese troops before and during World War II.
As the statues have not been removed yet, however, it is uncertain whether the South Korean government will take a specific measure to prevent the erection of forced laborer statues.
According to the plan of the civic group, consisting of former workers and family members of deceased such workers, 3-meter-tall stone statues will be set up beside the comfort women statues on
Aug. 15
, the anniversary of Japan's surrender in the war and the liberation of the Korean Peninsula from the colonial rule.
The civic group also expressed its support for Moon Jae-in of the Democratic Party of Korea, the front-runner in the
May 9
South Korean presidential election. It is believed to be seeking help from Moon for the statue plan if he wins the election. (Jiji Press)