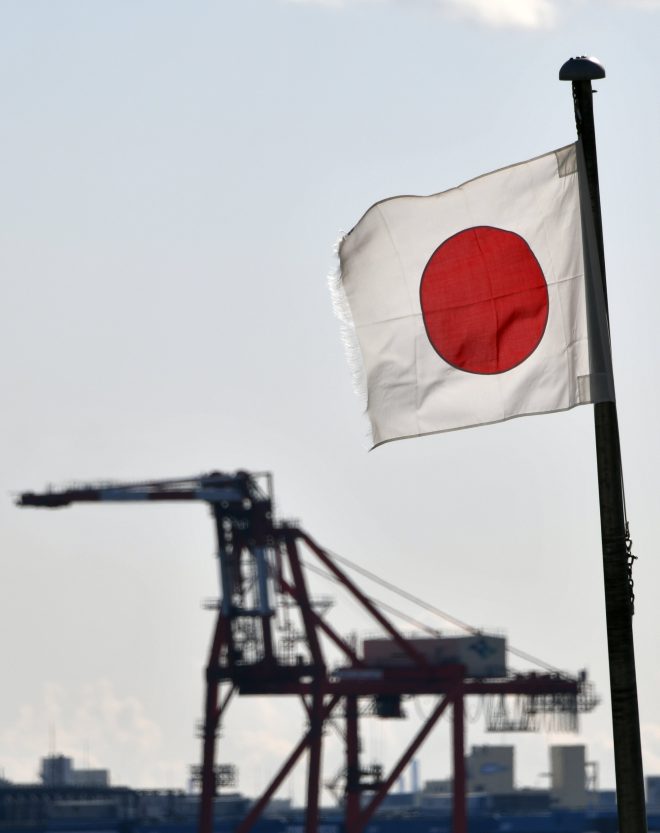 February 14, 2017
TOKYO- Japan's economy grew for the fourth consecutive quarter in October-December thanks to strong exports that more than offset sluggish personal spending, government data showed Monday.
In the third quarter of fiscal 2016, the country's seasonally adjusted gross domestic product rose 0.2 in real terms from the previous quarter, for annualized growth of 1.0 pct, the Cabinet Office said in a preliminary report.
The annualized reading compared with a median forecast of a 1.1 pct rise among 22 economic research instituted polled by Jiji Press.
In nominal terms, October-December GDP posted a 0.3 pct rise, which translates into 1.2 pct growth at an annual rate, according to the government data.
"The Japanese economy is expected to grow moderately," Economic and Fiscal Policy Minister Nobuteru Ishihara told a press conference, while showing his intention to closely monitor developments in overseas economies and global financial markets amid growing uncertainties.
At a separate press conference, Chief Cabinet Secretary Yoshihide Suga said, "There is no change in our view that the economy remains on a path of moderate recovery on the back of continued improvements in the employment and income situations."
Among private-sector experts, Yoshiki Shinke, chief economist at the Dai-ichi Life Research Institute, said, "The GDP data confirmed the recovery trend of the Japanese economy," noting that the growth was led by external demand.
Meanwhile, Shunsuke Kobayashi, economist at the Daiwa Institute of Research, said, "The country's GDP posted growth (in the latest quarter) as I had expected, but the results were not so good."
"The economy may have nearly been at a standstill," he said, noting that private consumption was particularly weak. "It's difficult to predict an acceleration in the pace of the economic recovery this year, with real wages unlikely to increase markedly as prices rise," Kobayashi said.
According to the government data, domestic demand made a contribution of minus 0.0 percentage point to the quarter-on-quarter real GDP growth in October-December, while external demand, or net exports, helped push up GDP by 0.2 point.
Still, it remains to be seen whether the Japanese economy will continue to be supported by external demand as policies of the administration of US President Donald Trump, who has voiced displeasure at his country's massive trade deficit with Japan, may affect Japanese companies' US-bound exports, analysts said.
Personal spending, which accounts for some 60 pct of the country's GDP, dropped 0.01 pct in real terms from the previous quarter, down for the first time in four quarters. Although expenditures on dining out increased, spending was sluggish for vegetables reflecting price surges attributable to unfavorable weather.
Exports increased 2.6 pct on the back of robust shipments of automobiles to the United States and China. Exports of electronic parts, including semiconductors, were also strong. Imports were up 1.3 pct.
Corporate capital expenditures rose 0.9 pct, up for the first time in two quarters, supported by a pickup in overseas economies. (Jiji Press)