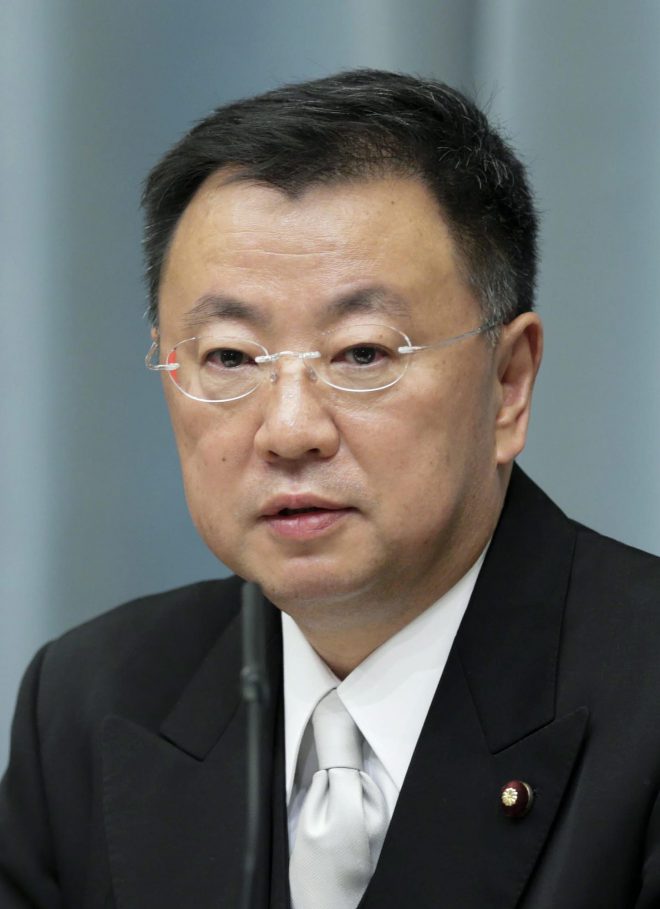 February 22, 2017
TOKYO- Japanese education minister Hirokazu Matsuno said
Tuesday
the ministry has confirmed 17 new cases of illegal job brokering for retiring officials that involved the ministry.
"The education ministry was systematically involved," Matsuno told a press conference, announcing an interim report on the ministry's probe into the scandal in which the ministry helped "amakudari," or bureaucrats' practice of landing cushy postretirement jobs.
He also said the report supports the allegations by the government's Reemployment Surveillance Commission.
The ministry will punish a total of 16 officials who provided retiring bureaucrats' information to prospective employers and engaged in other illegal job-brokering practices, according to Matsuno.
The 17 new cases are among the 28 suspicious cases that the government commission considers may violate the country's national public service law. The new ones add to the 10 cases recently confirmed illegal by the government commission.
The national public service law bans government agencies from helping officials find postretirement jobs and officials from hunting jobs at businesses or other organizations while in office.
In the interim report, the ministry also confirmed the existence of notes about job-brokering procedures performed by officials of its personnel division.
The personnel division cooperated in creating a job-brokering system led by amakudari intermediary Kazuo Shimanuki, a former division official, in hopes of evading public servant reemployment rules, according to the report.
The ministry said former personnel division heads and other former senior ministry officials deserve punishment.
The notes on the amakudari procedures, which have existed since July 2010 or even earlier, called for selecting jobs through consultations with Shimanuki and making necessary adjustment later within the ministry.
The interim report also said there was an illegal act related to Shimanuki, who was set to become president of a new university, that damages trust in the ministry's screening system for planned universities.
Specifically, some ministry officials, including current Deputy Commissioner for Cultural Affairs Tsukasa Nakaoka, in May 2014 passed information on an upcoming negative opinion on the appointment of the university president to other officials not related to the screening process.
The ministry is investigating some 3,000 incumbent officials and 500 retired officials to see if there are more illegal cases. Its probe covers a period as far back as late 2008, when Japan strengthened the reemployment rules through a revision to the national public service law. The ministry aims to release a final report by late March.
In a press conference, Chief Cabinet Secretary Yoshihide Suga said, "The involvement of a ministry in charge of educational administration is extremely problematic."
Regarding a newspaper report that the personnel division helped a former diplomat secure a job at Tokyo University of Foreign Studies just after retiring from the Foreign Ministry, Foreign Minister Fumio Kishida said his ministry is making utmost efforts to confirm whether the report is true. (Jiji Press)