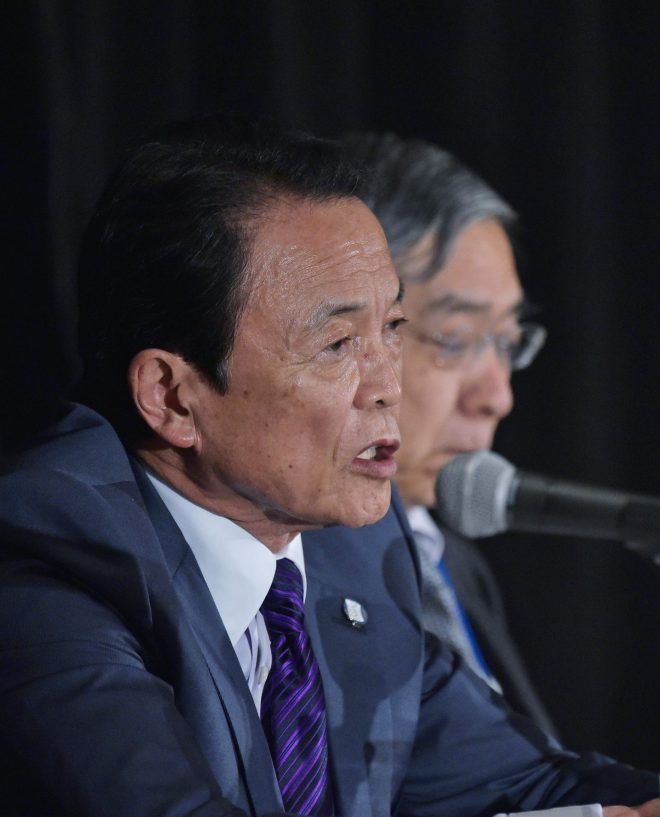 April 22, 2017
WASHINGTON- Group of 20 finance chiefs expressed concerns
on Friday
that global economic uncertainty will be heightened by tensions in Syria and North Korea as well as elections in Europe.
The finance ministers and central bank governors of the G-20 major economies agreed to use all policy tools--monetary, fiscal and structural steps--to address geopolitical risks and sustain global growth.
The G-20 officials did not issue a joint statement following a two-day meeting in Washington after a statement was issued at their previous gathering in Germany last month.
They reached a broad agreement that free trade is desirable for global economic growth, German Finance Minister Wolfgang Schaeuble told a press conference.
Rising protectionist sentiment, including Trump's "America First" trade policy, has been a major subject of discussions among the G-20 countries.
At their previous meeting, the G-20 officials dropped a long-standing reference to the fight against protectionism in their joint statement because of resistance from the Trump administration.
Japanese Finance Minister Taro Aso told a press conference that free trade will be basically maintained. "I don't think the trend toward trade protectionism will grow further," he said.
The G-20 officials reiterated their commitment to refraining from competitive currency devaluations.
They also maintained the view that excess exchange rate volatility can have adverse implications for economic and financial stability.
Currencies were high on the agenda after US President Donald Trump warned against a strong dollar.
In a statement, US Treasury Secretary Steven Mnuchin called for strong analysis by the International Monetary Fund of member countries' exchange rates and external imbalances.
"The United States calls upon the IMF to more robustly fulfill its surveillance mandate in pursuit of strong, sustainable, balanced, and inclusive global growth," he said.