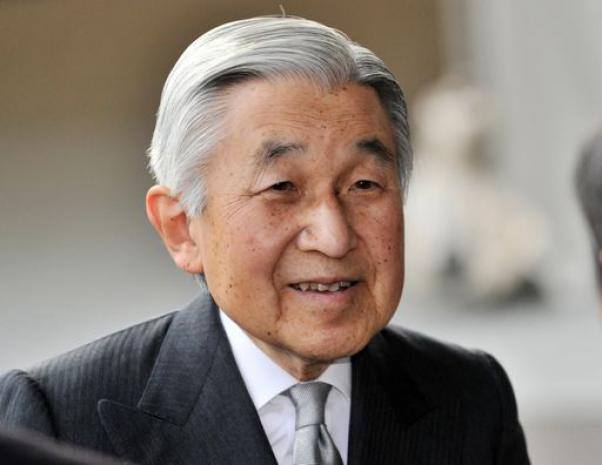 January 12, 2017
TOKYO
- The government is considering giving Emperor Akihito the historical title of "joko" assumed by many retired emperors should he abdicate, sources close to the matter said
Thursday
.
To avoid powers being split between a retired emperor and his successor, an advisory panel to the government of Prime Minister Shinzo Abe is expected to discuss what official role the retired emperor should play, according to the sources.
Historically, retired emperors took such titles as "daijo tenno" (retired sovereign), abbreviated as "joko." But no emperor has relinquished the throne since Emperor Kokaku in 1817, and the current law on imperial affairs has no provisions for abdication, thus no rules on what a retired emperor should be called.
Experts who presented their views on Emperor Akihito's possible abdication to the government panel suggested giving him as his post-abdication title either "zen tenno" or "moto tenno," both meaning former emperors but the former implying being the immediate predecessor.
Because some retired emperors who assumed the title "joko" historically continued to wield power, some experts have communicated their reluctance about assigning the title to a newly abdicating emperor. But other experts have disagreed, saying the current emperor is different because he has merely a symbolic status and no political powers under the postwar Constitution.
The government has been debating the 83-year-old emperor's abdication after he suggested in a rare video message to the public in August that his abdication be considered as he was concerned he may one day become unable to sufficiently perform his duties due to failing health.
Advisory panel members are scheduled to release their mid-term report on
Jan. 23
and meet more to discuss the emperor's title, status and roles after his abdication while the ruling and opposition parties also discuss the matter. (Kyodo News)