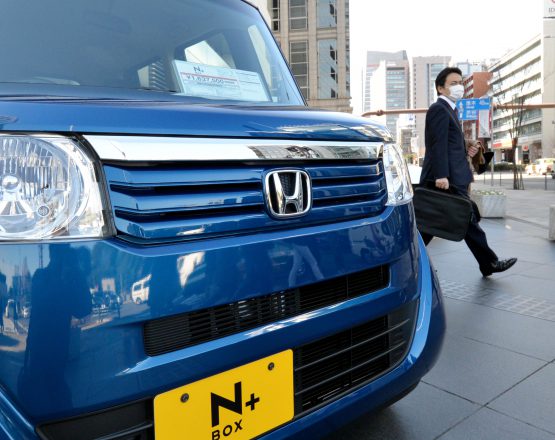 July 6, 2017
TOKYO- Honda Motor Co.'s N-Box minivehicle topped Japan's new vehicle sales rankings for the first time on a half-year basis in January-June, industry data showed Thursday.
Toyota Motor Corp.'s Prius hybrid retreated to second place. Nissan Motor Co.'s Note subcompact passenger car came third.
Fuel-efficient vehicles and minivehicles ranked high.
The sales rankings are based on data from the Japan Automobile Dealers Association and the Japan Light Motor Vehicle and Motorcycle Association.
The N-Box gained popularity among young people, mainly women. Its first-half sales came to 106,231 units, up 10.7 percent from a year before.

Sales of the Prius plunged 36 percent to 91,246 units after increasing a year before thanks to the launch of a new model in late 2015. (Jiji Press)