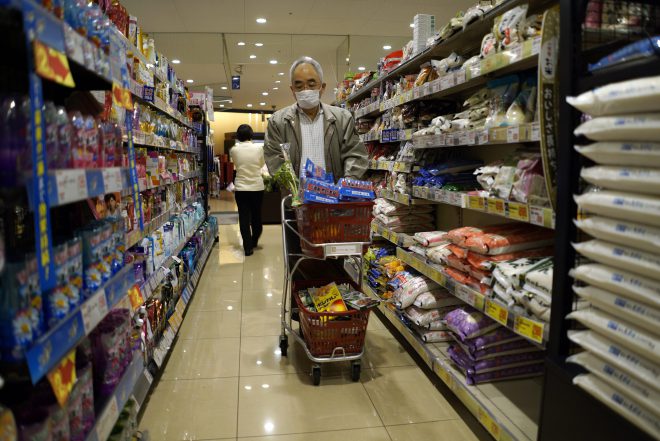 June 30, 2017
Tokyo- Consumption spending by households in Japan in May dropped 0.1 percent from a year before in price-adjusted real terms, down for the 15th consecutive month, the Ministry of Internal Affairs and Communications said 
Friday
.
Spending by households with two or more members averaged 283,056 yen, the ministry said. The losing streak was the longest since comparable data became available in January 2001.
Spending mainly on dining out fell as the reporting month had one less 
Sunday
 than a year earlier. Had it not been for the factor, household consumption might have increased year on year in May, a ministry official said.
Consumption remains weak, but is showing signs of a recovery, the official said. The May drop was the smallest in the past 15 months.
Expenditures on foods declined 2.2 percent, down for 10 months in a row, affected by price rises for squid and other seafood products reflecting poor catches.
Spending on clothing and footwear, and education- and entertainment-related goods and services declined 13.1 percent and 4.7 percent, respectively.
By contrast, transportation- and communications-related expenditures, including on automobiles, grew 6.8 percent. (Jiji Press)