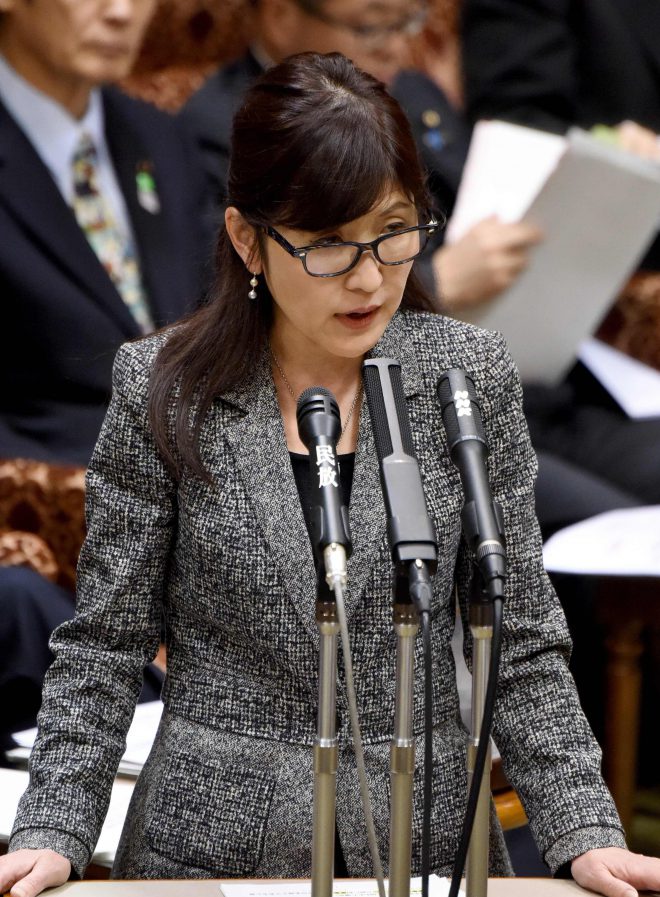 March 15, 2017
TOKYO- Japanese Defense Minister Tomomi Inada admitted
Tuesday
that, as a lawyer, she had represented Moritomo Gakuen, a nationalist school operator under fire over a shady state land deal, in court in 2004.
Inada withdrew her remarks at a Budget Committee meeting at the House of Councillors, the upper chamber, the previous day that denied her involvement in a civil lawsuit filed by Moritomo Gakuen.
"I want to correct my remarks, which were based on my memories, and apologize,"
Inada said at a plenary meeting of the House of Representatives, the lower chamber.The opposition camp demanded Inada's resignation, accusing her of making false remarks. But Prime Minister Shinzo Abe rejected the request.
Inada explained that initially her husband, also a lawyer, and later a law firm run by the couple were under contract with Yasunori Kagoike, who recently announced his intention to step down as head of Moritomo Gakuen over the scandal between around October 2004 and August 2009.
In the lawsuit in question, which was about mortgage settlement, Inada appeared in court for a hearing on December 9, 2004, on behalf of her husband, according to the minister.
Inada admitted that she was also in charge of the case.
"It's obvious that Inada has repeatedly made false statements," Sekio Masuta of the main opposition Democratic Party said at the Lower House meeting. "I request her immediate resignation."
In response, Inada said, "I'll continue to respond to questions with sincerity and perform my duties with all my heart."
"I want her to fulfill her accountability and continue to perform her duties with good faith," Abe said.
At an Upper House Budget Committee meeting
Tuesday
, Naoki Kazama, another DP lawmaker, asked Inada to confirm whether a political group headed by her received a total of 12,000 yen in donations from Kagoike and his wife in March 2007.
Inada said she does not remember but that the allegation may be true.
At a meeting of Diet affairs heads from both the ruling and opposition camps also
on Tuesday
, four opposition parties including the DP demanded Inada's resignation. The ruling Liberal Democratic Party rejected the demand.
At the Upper House committee meeting
on Monday
, Inada said, "I've never undertaken cases or lawsuits involving Moritomo Gakuen or Kagoike, nor have I provided legal consultations for them."
She also said the remarks by Kagoike and his wife that Inada had provided legal consultations for them were completely false. (Jiji Press)