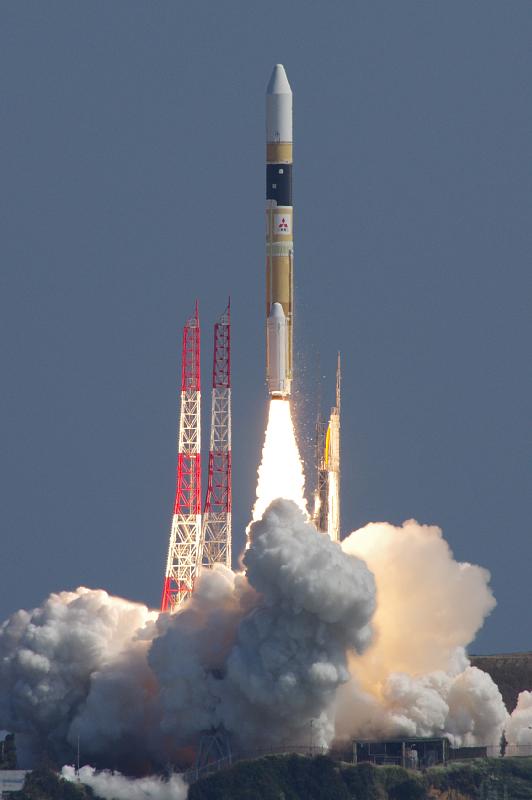 March 17, 2017
KAGOSHIMA- Mitsubishi Heavy Industries Ltd. and the Japan Aerospace Exploration Agency successfully launched
on Friday
an H-2A rocket carrying an information-gathering radar satellite.
The H-2A Launch Vehicle No. 33 lifted off from JAXA's Tanegashima Space Center on Tanegashima Island in Kagoshima Prefecture, southwestern Japan, at
10:20 a.m.
(
1:20 a.m. GMT
).
The satellite, an improved successor model of the one launched in 2011, was separated from the rocket and put into orbit about 20 minutes after the launch.
Japan introduced information-gathering satellites following North Korea's ballistic missile launch in 1998. The Cabinet Satellite Intelligence Center operates the de facto spy satellites.
With two radar satellites capable of conducting observation at night and in bad weather conditions and two optical sensor satellites used in fine weather, Japan was equipped in 2013 to take a picture of anywhere on Earth once a day.
Currently, three radar satellites and as many optical sensor satellites are in use.
The government plans to increase the number of radar and optical sensor satellites to four each and deploy two data-relaying satellites to establish a 10-satellite structure. (Jiji Press)