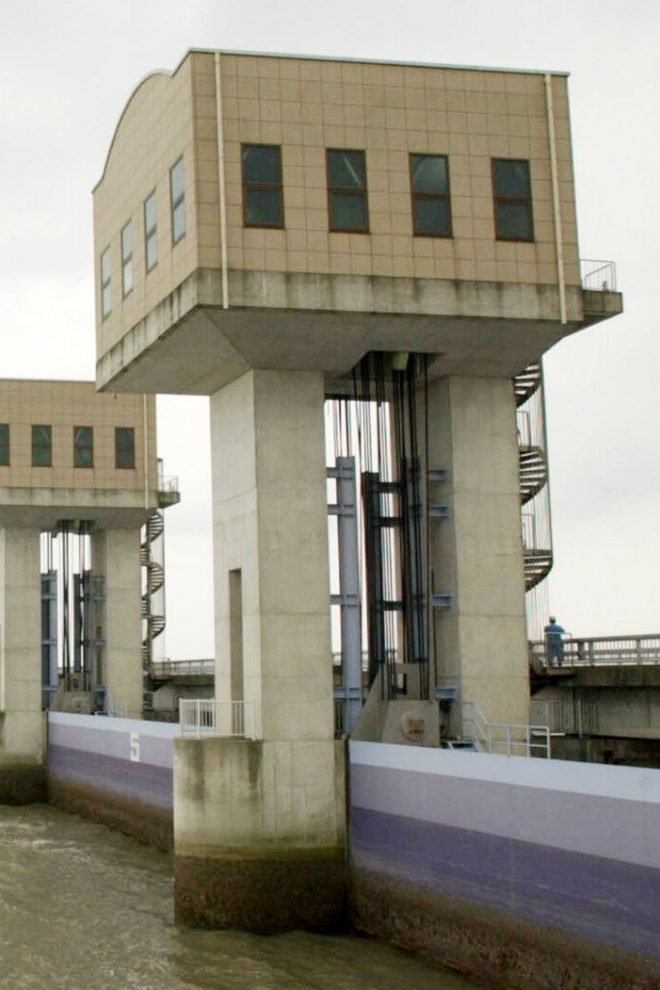 April 21, 2017
NAGASAKI- A row of steel plates likened to guillotines came down in April 1997, lopping off Isahaya Bay with a dike, a striking scene from a controversial large-scale state reclamation project in southwestern Japan that set off protracted legal tussles.
Fully
20 years later
, fishermen and farmers remain far apart, with their confrontation complicated by conflicting court rulings.
Local fishermen demand the opening of the two sluice gates of the 7-kilometer-long dike, claiming that the project has changed tidal currents and damaged the fishing environment and fish catches. On the other hand, farmers are adamant that the gates should be kept closed, due to concerns that their farmland would suffer salt damage from an inflow of seawater.
"Tidal currents became slower after the dike cut off (Isahaya Bay)," Nobukiyo Hirakata, a 64-year-old fisherman in the town of Tara, Saga Prefecture. "Fan mussels are no longer caught and my business has dried up."
Hirakata strongly demands that the gates be opened. "Until the lawsuits are settled, I can't find a successor and my fishing business won't be viable," he said.
Hironori Machida, 54, who works in agriculture on arable land created with the help of the dike, highly evaluates the reclamation project for securing fresh water for farming in a reservoir.
"Even if the gates are opened, there is no guarantee that the conditions of the sea will improve. But the farmland would be damaged," said Machida from Unzen, Nagasaki Prefecture. (Jiji Press)