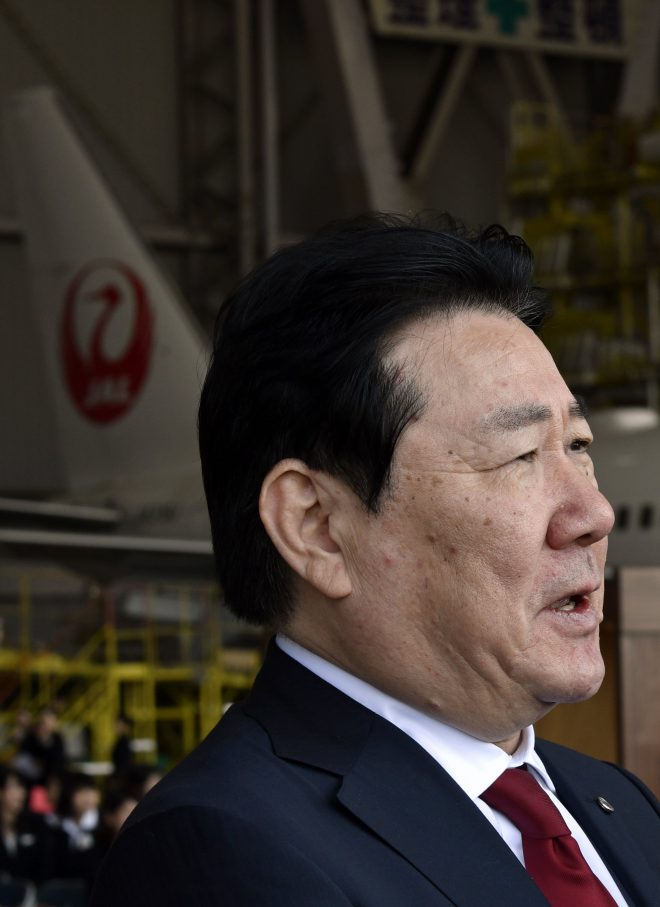 April 2, 2017
TOKYO- A JAL plane departed Tokyo International Airport at Haneda for New York for the first time in some 39 years
on Saturday
morning.
Japan Airlines  was able to resume regular flight operations between Haneda and New York as the carrier was freed the same day from a restriction on new route opening imposed after it received public assistance for rehabilitation from its 2010 business failure.
JAL launched its Haneda-New York services in November 1966. But it scrapped the route in May 1978, as the airline switched to using Narita International Airport, built in the same year in Chiba Prefecture, near Tokyo, for flights leaving for and coming from the US city.
To reopen the Haneda-New York route, the airline set one round-trip flight per day in light of user convenience, using newly allocated slots at Haneda for departures and arrivals between
6 a.m. and 11 p.m.
, company officials said.
As JAL aircraft depart Haneda at
10:40 a.m.
and arrive there at
4:25 p.m.
, passengers will find connection to domestic flights very easy, they noted
At a ceremony at the airport close to the heart of Tokyo, JAL President Yoshiharu Ueki said, "We hope for the use (of the Haneda-New York flights) by people from not only Tokyo and nearby prefectures but also other areas."
JAL expects 70-80 pct seat occupancy rates on the potentially cash-cow route during April.
Rival ANA Holdings Inc.'s All Nippon Airways opened a route connecting Haneda with New York last autumn. Its average seat occupancy rate stands at 77 percent.