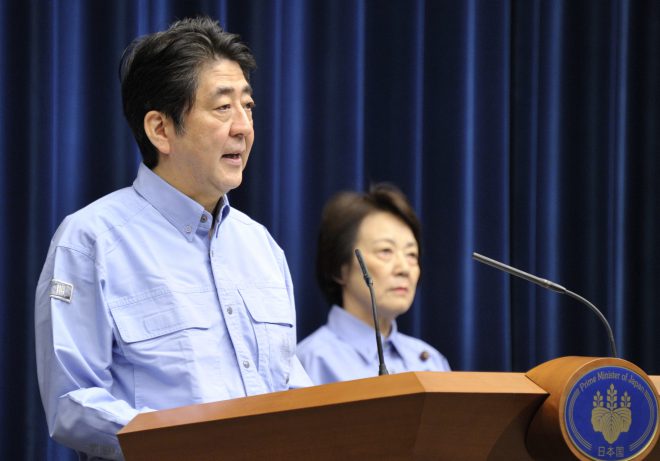 April 12, 2017
TOKYO - Japan has asked the United States to assist in the rescue of Japanese nationals abducted to North Korea decades ago in the event of an emergency on the Korean Peninsula, Prime Minister Shinzo Abe suggested
Wednesday
.
In a meeting with Eriko Yamatani, chairwoman of the ruling Liberal Democratic Party's Headquarters for North Korean Abductions, Abe said his government has asked for US cooperation on rescuing abductees in a number of situations.
Abe has made similar remarks in the past, but the latest can be taken to signal his strong determination for the rescue of Japanese abductees amid growing tensions on the Korean Peninsula, government officials said.
After a series of provocative acts by North Korea, including missile launches, the United States has ramped up the pressure on the reclusive state, with a Navy strike group led by the nuclear-powered aircraft carrier USS Carl Vinson moving toward waters near the Korean Peninsula.
It is true that the atmosphere has become increasingly tense, Abe told Yamatani.
He said his government intends to do all it can to resolve the North Korean abduction issue while working closely with the United States, South Korea and others in the international community. (Jiji Press)